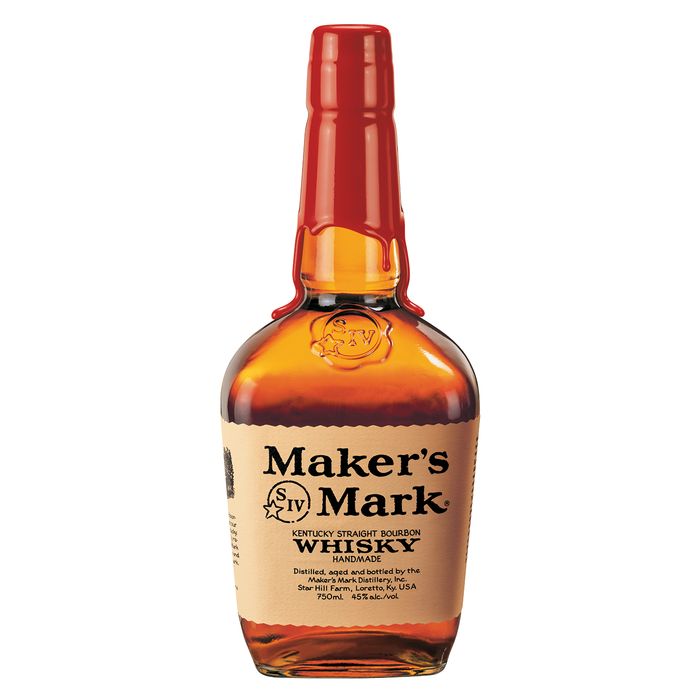 What can drinkers expect from the new, 84-proof Maker's?
Photo: Courtesy Maker's Mark
There are more bourbon barrels than people in Kentucky at the moment, but the sharp uptick in demand is crushing supply, and now, as a means of staving off a bourbon shortage, the distillery that produces Maker's Mark announced it is taking the seemingly extraordinary measure of lowering the alcohol-by-volume content of its product. As you can imagine, some drinkers are going nuts over this.
Here's how company chief Rob Samuels broke the news to the brand's innermost circle of customers over the weekend:
Dear Maker's Mark® Ambassador,

Lately we've been hearing from many of you that you've been having difficulty finding Maker's Mark in your local stores. Fact is, demand for our bourbon is exceeding our ability to make it, which means we're running very low on supply. We never imagined that the entire bourbon category would explode as it has over the past few years, nor that demand for Maker's Mark would grow even faster.

We wanted you to be the first to know that, after looking at all possible solutions, we've worked carefully to reduce the alcohol by volume (ABV) by just 3%. This will enable us to maintain the same taste profile and increase our limited supply so there is enough Maker's Mark to go around, while we continue to expand the distillery and increase our production capacity.

We have both tasted it extensively, and it's completely consistent with the taste profile our founder/dad/grandfather, Bill Samuels, Sr., created nearly 60 years ago. We've also done extensive testing with Maker's Mark drinkers, and they couldn't tell a difference.

Nothing about how we handcraft Maker's Mark has changed, from the use of locally sourced soft red winter wheat as the flavor grain, to aging the whisky to taste in air-dried American white oak barrels, to rotating our barrels during maturation, to hand-dipping every bottle in our signature red wax.

In other words, we've made sure we didn't screw up your whisky.

Sincerely,

Rob Samuels
Chief Operating Officer
Ambassador-in-Chief
On the surface, it would seem that in addition to worrying about up-charges for ice and/or drinks poured neat, we now also have to worry that the liquor bottle itself has been watered down and that there really may be a noticeable taste difference between whiskey at 84 proof and whiskey at 90 that is, in effect, less bang for the buck.
Initial reactions ranged from shock to derision to commentary, even as the company assured its customer base there was no taste difference between the two proofs in a secondary statement.
Bill Samuels Jr., Rob Samuels's father and the company's CEO, explained that the move was made in favor of raising the price. "The value of Maker's Mark," he wrote online, "isn't set by alcohol volume," adding, "It's about the quality of the recipe and ingredients that go into it, all the handcrafting that goes into the production and how it tastes." In an interview with Fred Winnick today, the older Samuels says he wasn't surprised by the reaction but reiterated that he wouldn't have supported the move if he believed the "new" Maker's Mark was at all inferior to the stronger bourbon. "All the other companies that have taken a move similar," he adds, "for whatever reason, have tried to slip it under the radar screen."
Bill Samuels Jr. 'Not Really Surprised' by Maker's Mark New Proof Outrage (Exclusive Interview) [Fred Minnick]
Thanks for your feedback [Maker's Mark]
Earlier: Why Pay Normal Price for Bourbon When You Can Pay Extra to Have It Neat?