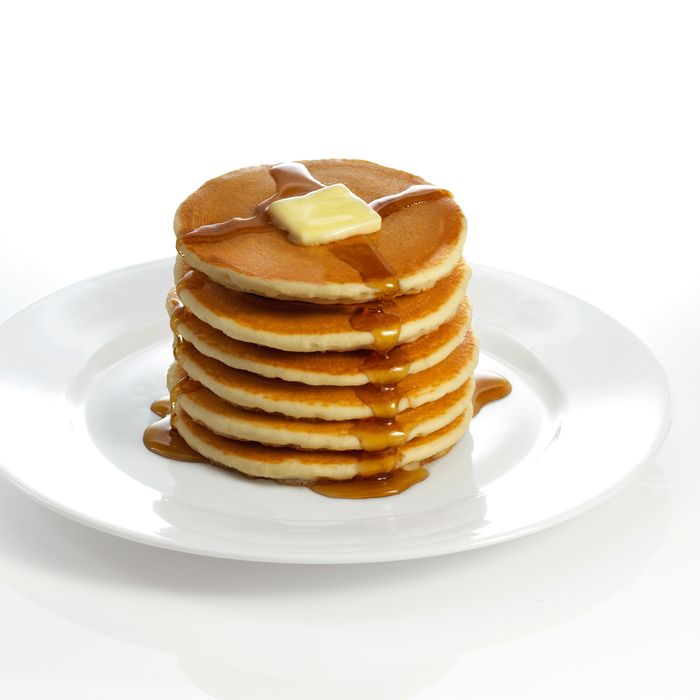 A nation stops counting calories for a moment of unity.
Photo: Corbis
When it comes down to it, would you rather spend your afternoon plugging away at Robert Musil's The Man Without Qualities, or just read a lot of tweets written by people who are really high and/or psyched about Free Pancake Day at IHOP? Because, you know, the chain is trending on Twitter, and buttered short-stacks loom large in the collective unconscious of our social media. Carry on, then.
The fact that IHOP is having free pancakes today means nothing to me. #dontlikepancakes— Javilazcano(@Javilazacno) February 5, 2013

Total bummer.

Free pancakes at IHOP: everything you need to know [Christian Science Monitor]