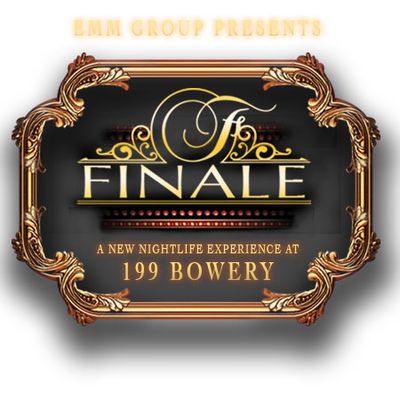 The fat lady sings, maybe at next month's CB3 meeting.
Photo: Courtesy Finale
In what may very well be someday considered a textbook case for students taking Advanced Nightlife in the Lower East Side 101, Community Board 3 Manhattan's SLA committee last night split on a vote to deny an application by nightlife mavens Mark Birnbaum and Eugene Remm, who sought to alter their liquor license by moving a dance space from a basement jazz lounge called Bow, which was not long ago occupied by Crash Mansion, up to the ground floor near Finale, a second nightclub where BLVD once held sway on 199 Bowery, a megaclub destination where the two men are said to have a twenty-year lease.

SLA committee chair Alexandra Militano made the motion to deny their bid for a change in their method of operation after claiming the EMM Group partners had deviated from stipulations imposed in their original 2011 liquor license for a restaurant, which they'd first pitched as a bakery and jazz club. Members voted 4-3-1 against the change, with the latter vote an abstention counting for no, thus turning the the restaurant group's bid into a tie. After consulting with Susan Stetzer, district manager of Community Board 3, Birnbaum and Remm, who filed with the State Liquor Authority as Bakers Dozen Associates LLC, withdrew their application
"We withdrew so that we can get back to working with the few neighbors above and continue sound testing," Birnbaum wrote today in an e-mail to Grub Street. At last night's meeting, several residents complained of unwelcome sounds coming from the group's two bars, and also from construction inside the 22,000-square-foot "monster" commercial space that is part of a thirteen-story residential building. "Once they are satisfied," writes Birnbaum, "we will come back, hopefully with [our neighbors] on our side."
But opposition remains strong among a large band of neighbors, some apparently attracted by flyers posted around the neighborhood imploring concerned neighbors to sign a petition opposing the application and to attend the CB3/SLA meeting to protest Finale, referring to the venue as a "Meatpacking-style venue that has brought additional traffic, noise and congestion to our neighborhood." The flyer goes on:
Moreover, it located here by deceptive means, hiding its true identity under the guise of a restaurant/bakery when it went before the Community Board.,,: now they are scheduled for a hearing at which they will try to retroactively legalize the location. This may be our best chance to shut them down.
Richard L. Halpern, president of 199 Bowery's Condo board, told the assembled group that Birnbaum and Remm had been "fraudulent" when presenting their original plans for a restaurant, bakery, and bar that were approved by CB3 in 2011. "First of all, there is no bakery here," Halperin said. (Remm said the bakery will open in a week.)
"These are nightclub operators running a dance club without a cabaret license," said Halpern. "They have trampled on every stipulation," adding that he didn't necessarily want to shut the restaurateurs down "because they have offered employment." Several people spoke on behalf of the embattled nightclub, including a woman who admitted she worked for the EMM group after Militano inquired about her employment.
And after thinking it over, Halpern told Grub Street today that he believes the EMM Group's partners engaged in classic bait-and-switch tactics with their application. Now Halpern and his supporters want to put Finale out of business "as it is currently run," he explained. "I think they should be straightforward about their intentions. They have money and influence and they seem to write their own rules."