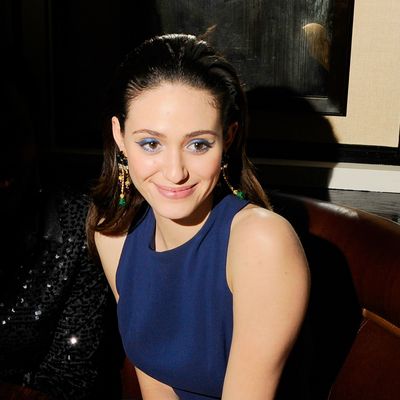 Gluten gives her canker sores.
Photo: Nicholas Hunt/patrickmcmullan.com
"I'm not into trying to convince them [chefs] to make it that way, or begging them to change their menu. I'll just say, 'Give me a protein and a vegetable.' … I don't like to ask for special treatment, because then it makes it seem like I think I'm someone, you know?" —Gluten-free actress Emmy Rossum at the Cinema Society's premiere of Beautiful Creatures, when asked if she requests substitutions when she goes out to eat.