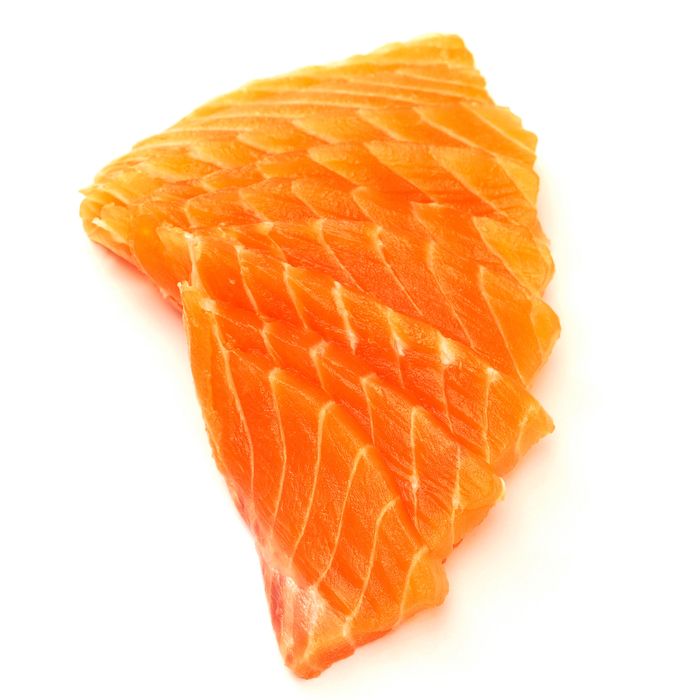 Go fish.
Photo: Inspirestock/Corbis
Blink and you miss another new restaurant in New York, but there are a few notable ones that are worth checking out for their healthy fare. You probably overlooked the Butcher's Daughter because of its daytime-only service, but now the Nolita restaurant's serving up dinner too. Manzanilla and Rogue & Canon are two recently opened spots that have menus packed with light, vitamin-packed food. You'll walk away feeling strong and healthy, as long as you know what to order.
Monday, February 18: Eat Dinner at the Butcher's Daughter
At long last, office drones have their shot at walnut pâté, pesto squash "linguine," and vegetarian charcuterie: Last week, this Nolita health-focused restaurant started serving dinner.
Tuesday, February 19: Try a New Spanish Restaurant
The opening of Manzanilla brings bacalao con gazpacho and an artichoke dish with slow-poached egg and ibérico ham, which has healthier fats than other kinds of pork. Chef-collaborator Dani García is best known for the two-Michelin-starred Calima in Marbella, Spain.
Wednesday, February 20: Overcome Hump-Day at Hanjan
From grilled half-mackerel to wild Atlantic salmon sashimi and a brothy fishcake-and-daikon soup, it's easy to eat healthily at this Korean restaurant. Try to avoid the pork-belly skewers; we know it's not easy.
Thursday, February 21: Taste Mughlai Cuisine
At Moti Mahal Delux, good eaters order bhunni chaat, an antioxidant-packed dish of sweet potatoes, peppers, and pineapple; anardana tikka, chicken with pomegranate and black pepper; and dum ke phool, slow-cooked broccoli with saffron yogurt.
Friday, February 22: Go for the Beer, Stay for the Healthy Dinner
New bar-restaurant Rogue & Canon has two salads on its bar menu: Beets come with olive oil, whipped goat cheese, frisée, candied walnuts; and Baby Greens includes breakfast radish, pickled carrot, fennel, and a Meyer lemon vinaigrette. And if you want a protein bomb, there's always the peanut-butter-topped Rogue Burger.
Kate Lowenstein is the senior features editor at Health magazine.