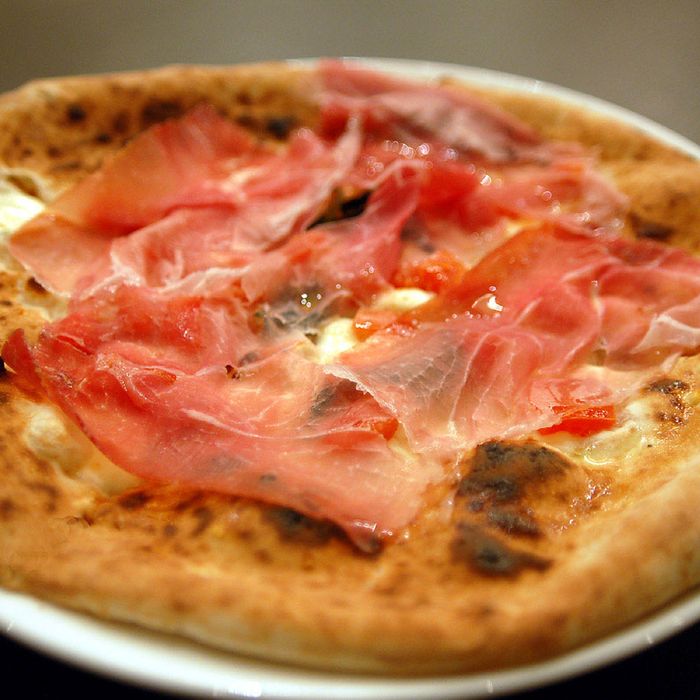 Your own personal prosciutto pizza.
Photo: Michael Tulipan
Restaurateur Sebastiano Cappitta (Buca, Bettola, Bettolona) continues his quest for thin crust with the opening of Coccola, at Amsterdam Avenue and West 139th Street in Harlem. He's hired chef Antonio Vallo, a Naples native who is only 28 years old but has nonetheless been making pizza professionally for the last 16. Fittingly, the menu includes 21 kinds of pizza, as well as ten-inch panuozzo sandwiches like the Sorrento, which is made with smoked mozzarella and pancetta. Most dishes are cooked inside the wood-burning oven, and nothing here costs more than $14. Check out the menu and take a quick look at Coccola's dining room, straight ahead.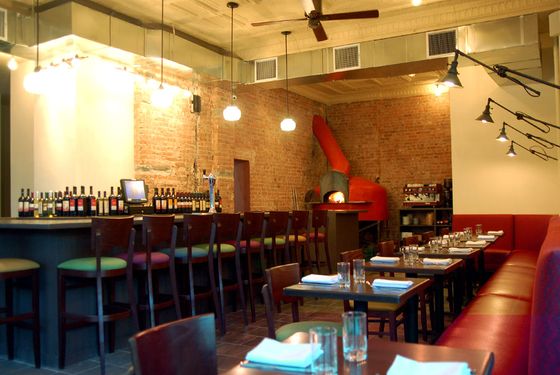 The wood-burning oven is in the cornerPhoto: Michael Tulipan

Coccola, 1600 Amsterdam Ave., at W. 139th St., Harlem