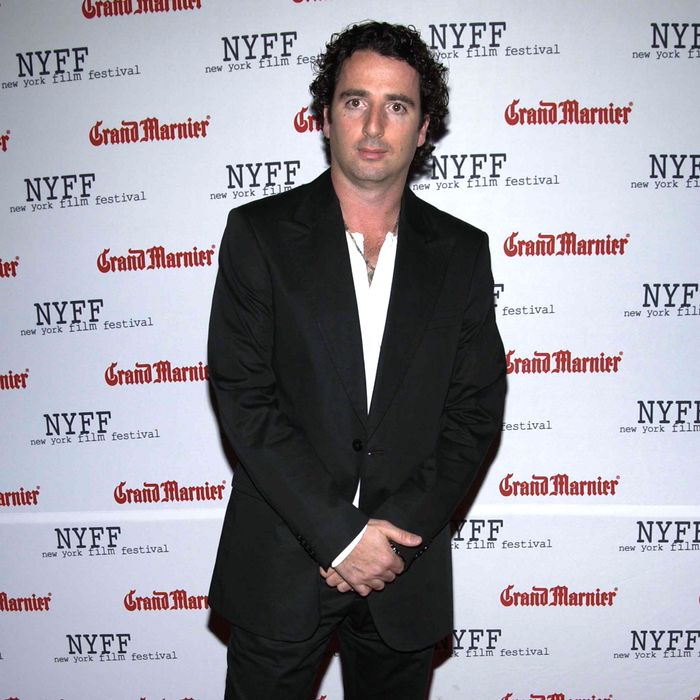 Planning 113,150-square-feet of spectacle.
Photo: Andrew Walker/Patrick McMullan
Manhattan's Community Board 5 wasn't giving out any valentines last night to "Dark Magician" of restaurant design Lionel Ohayon, who'd applied for a new, on-premises liquor license plus a catering and cabaret license for his forthcoming, as yet unnamed 113,150-square-foot juggernaut at 1133 Broadway between 26th and 27th Streets. Plans include a ground-floor bistro, an adjoining food market, two jumbo dining rooms, and a sidewalk café, along with a cellar-level restaurant and several lounges. (One of those has a D.J. booth.)
It's hardly a done deal for Ohayon, however, whose firm ICRAVE designed the impacted STK and Tenjune in the meatpacking district, and more recently, the General on Bowery. At last night's meeting, CB5 Manhattan adopted a resolution by its Public Safety & Quality of Life Committee recommending outright denial of Ohayon's app, contending it was not in the public interest to let him sell liquor at the spot given his "uncooperative and intransigent" manner in negotiations regarding his hours of operation in an area described as one with "extreme conflicting interests" between its large residential population and a "particularly high density of liquor license establishments."

The resolution describes the stretch of Broadway and its vicinity as an area that "already suffers from noise, vehicular and pedestrian congestion, litter, traffic problems and crowds," and it is unclear if Ohayon, who was not available for comment today, will continue to pursue the project.