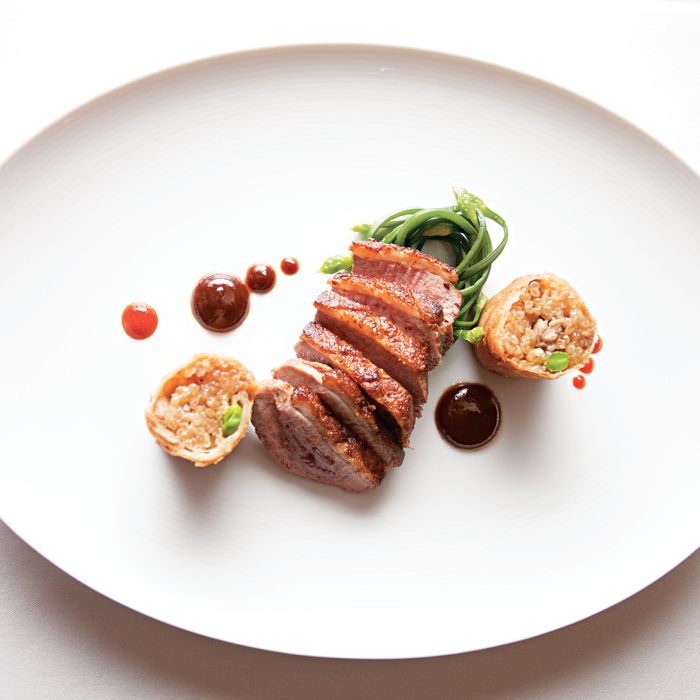 Photo: Erin Kennedy/New York Magazine
Annisa's Anita Lo was born in the Year of the Snake, and when that Chinese zodiac sign reappears on February 10, she'll commemorate it with a six-course tasting menu (also available February 11; $105). Folklore has it that a serpent in the house means your family won't starve, but Lo's approach is more symbolic than literal: Think tea-smoked eel with monkfish liver and fat choy, seared foie gras with soup dumpling (for prosperity), and duck with crispy eight-precious rice and chive buds (pictured), auguring loyal friends and a sweet year (13 Barrow St., nr. W. 4th St.; 212-741-6699).
*This article originally appeared in the February 11, 2013 issue of New York Magazine.