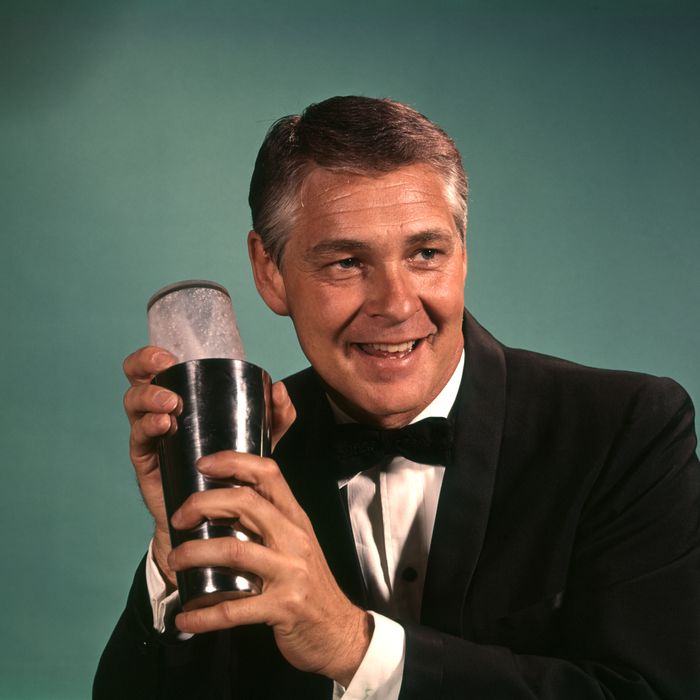 We'll watch, but you have to give this guy a part.
Photo: H. Armstrong Roberts/Corbis
The writers of The Hangover teamed up with Ryan Seacrest's production company and are making a show for ABC called Mixology, Deadline Hollywood reports, that is incredibly likely to feature at least one gravely serious, eccentric, and apron-wearing Brooklyn hipster-type bartender who steadfastly refuses to make appletinis but falls in love with a girl who only drinks Bacardi Razz and Tab on ice, which is actually a great drink.
Scratch that. Here's the synopsis:
Set in the world of a sexy Manhattan bar, the high-concept Mixology chronicles the exploits of singles, five guys and five girls, in search of love — all over the course of one night.
So it's like Sex and the City with more muddling, or since the entire season takes place during a few consecutive hours, it's really more like 24 at Employees Only.
Characters played by stars Blake Lee, Andrew Santino, and Mercedes Masöhn are actually customers at Swanky Central, apparently, so it doesn't seem like the backbar is going to get much action. Maybe, if we're lucky, there'll be a crossover episode with Gordon Ramsay's forthcoming TV show about a New York restaurateur who's made a deal with the (actual) devil. That one's called Oh Crap the Devil Is Gluten-Free Inferno.
Trio Cast In ABC Comedy Pilot 'Mixology' [Deadline Hollywood]
Earlier: Gordon Ramsay Producing New, Non-Reality Show About a Mephistophelean Chef