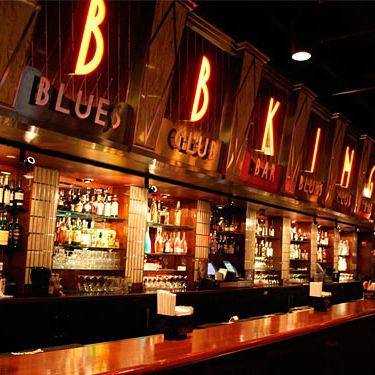 Is there a rogue rat in the club?
Photo: Yun Cee Ng
A Queens woman is suing B.B. King Blues Club & Grill in Times Square because she says "she was suddenly and [violently] bitten by a large rodent while seated in the patron seating area" after attending a Ray Charles tribute concert held at the venue in September of 2011. The Post reports that the lawsuit, filed in Manhattan Supreme Court, alleges the "giant rat" bit Andrea Veras's toe, causing bleeding and an infection that required seven days of antibiotics. According to her attorney, the wound has healed, but Veras, who is running for City Council, continues to feel the effects of "great physical pain, mental anguish, and expense." We're guessing she is probably no longer able to get through "What'd I Say" without wincing.
Update 1/17/13: A representative of B.B. King Blues Club & Grill emailed the following statement from owner Tsion Bensusan:
B.B. King's has learned of Andrea Veras' lawsuit. While the lawsuit is meritless and contains misrepresentations, omissions and inaccurate information, we take all lawsuits seriously and intend to vigorously defend B.B King's. We look forward to presenting the facts to the Court. B.B. King's has full confidence in our legal system and that we will prevail. It speaks volumes that Ms. Veras' attorney went to B.B. King's public relations firm requesting it to contact B.B. King's regarding this matter or else he would go to the New York Post with the story. Needless to say, we do not bend to such conduct.
City Council candidate suing BB King club after she's bit by rat, suit claims [NYP]