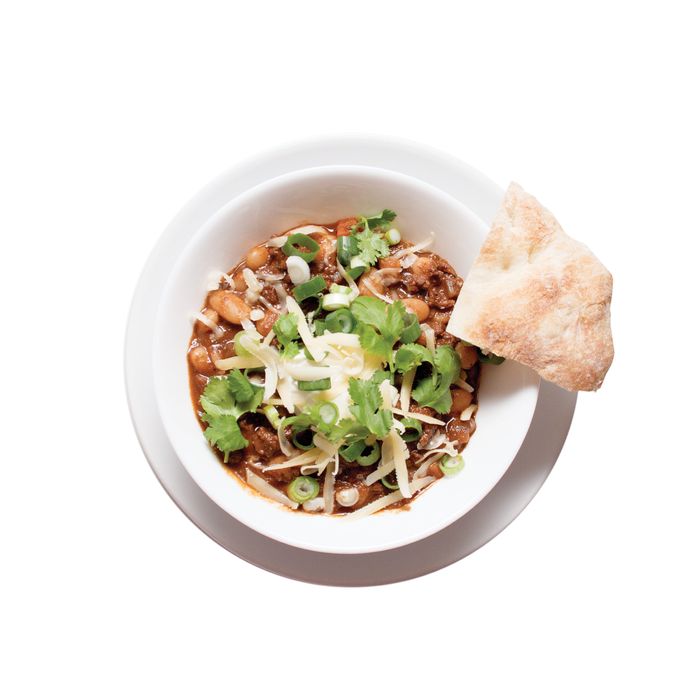 Photo: Erin Kennedy/New York Magazine
Because man cannot live by pane Pugliese alone, especially on Super Bowl Sunday (a.k.a. the biggest gorging day of the year aside from Thanksgiving), Sullivan St Bakery's Jim Lahey is trying his hand at takeout bean-and-beef chili. And if you know the bread man's stellar work with meatballs and also cannellini from sister restaurant Co., you know it's probably going to be great. If you're from the anti-bean state of Texas, well, that's another story; $24 for a quart and all the fixings—shredded scallions, white Cheddar, sour cream, and pizza bianca (236 Ninth Ave., nr. 25th St.; 212-929-5900).
*This article originally appeared in the February 4, 2013 issue of New York Magazine.