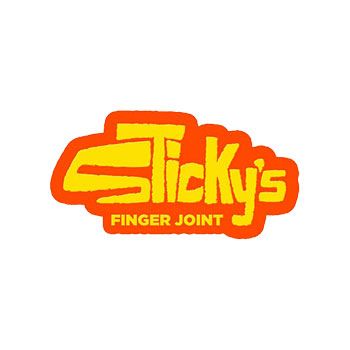 Another beef, this time with chickens.
Photo: Sticky's Finger Joint
You probably missed the rambling, somewhat demented Twitter skirmish yesterday between the West Village restaurant Sticky's Finger Joint and writer-editor J. Kenji López-Alt. You may recall that the blogger, who also serves as chief creative officer at Serious Eats, once infuriated David Chang after the site called out Momofuku for selling bottles of Mexican Coke for $5 plus tax. This time it was about poultry, specifically the meat Sticky's uses to make its menu of avant-garde chicken fingers like the "General Sticky Tso," which the restaurant not only promises is made with "antibiotic free, hormone free, cruelty free, free range chicken," but also that it's the "GREATEST GENERAL TSO YOU HAVE EVER EATEN IN YOUR LIFE" and "YOU LOVE LONG TIME!"
@edotwoods @thefoodlab ask kenji how that tastes .— StickysFingerJoint (@SFJNYC) January 24, 2013

While the exchange about whether the restaurant's poultry supplier Freebird Chicken actually sells free-range (versus, perhaps, cage-raised) chicken meat heated up, Sticky's Finger Joint lashed out, tweeting "dude your a loser" at the Serious Eats editor. When another Twitter user corrected the restaurant's spelling, it quickly tweeted back, "Hard to type while driving sorry grammar nazi."
Just putting this out there for anyone who may be interested. iihs.org/laws/cellphone…— Food Lab (Kenji Alt) (@TheFoodLab) January 24, 2013

And so it went, the flame war raged and the battle over the definition of free-range sputtered before the skirmish opened up to a discussion of Bobby Flay, who featured the restaurant on his Food Network show 3 Days to Open. (Bobby Flay could not be reached for comment.)
For the record, the company says it raises and sells two lines of chickens: FreeBird Organic Chickens, which are free-range, and FreeBird Antibiotic-free Chickens, which are not technically pastured and are allowed merely "to roam freely in barns." The company seemingly uses a lot of words to up-sell its product: There's no standard for natural like there is for organic, for example, and although FreeBird advertises its chicken meat as "hormone-free," it openly acknowledges on its FAQ page that no other poultry producer administers hormones to its chickens, either.
So, kudos to López-Alt for taking on potentially misleading menu language, and also to Sticky Finger's Joint for waging the most ill-informed PR strategy of all time. Your chicken may turn out to be cruelty-free, but your Twitter feed is certainly not.
Earlier: Sticky's Finger Joint Waves Hello
Related: Blogger Sees Red Over $5 Coke and David Chang Bubbles Over