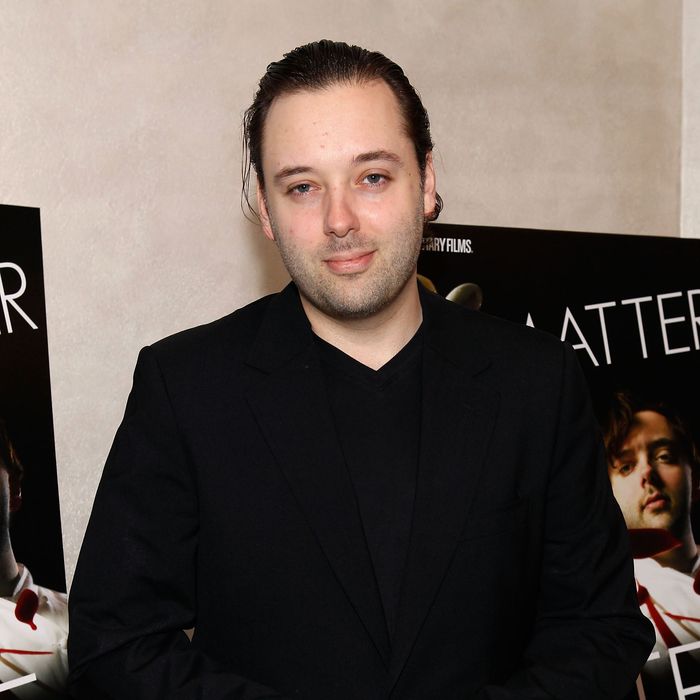 Headed to Brooklyn.
Photo: Mark Von Holden/Getty Images
Another high-profile chef is headed to Brooklyn: Per a press release that just hit Grub's in-box, Corton chef Paul Liebrandt will open the Elm in the King & Grove hotel this spring. Not much info beyond that, only that the restaurant will be "something different" from Corton (where Liebrandt will stay on as chef and partner) and the possibility of further expansion exists. We'll keep you posted as we learn more. In the meantime, the full release is straight ahead.

Celebrated Chef makes a move on Williamsburg
 
January 15, 2013 (New York, NY) - Paul Liebrandt today announced that he has signed a deal to open a restaurant at the King & Grove Williamsburg.
 
Liebrandt, chef/partner of the acclaimed Corton in Tribeca and the subject of the award-winning HBO Documentary, A Matter of Taste: Serving up Paul Liebrandt, will open The Elm in spring 2013.  The restaurant will be a partnership between Liebrandt and King & Grove Hotels, a lifestyle hotel brand with properties in Manhattan, Brooklyn, Miami, Montauk and many more projects on the horizon. The Elm marks Liebrandt's first foray into Brooklyn and his first project with the King & Grove group.
 
"I've been looking to open another restaurant for some time and after meeting the team at King & Grove I felt the project and the timing was right," says Liebrandt.  "I'm excited about Brooklyn and look forward to doing something very different from what we're doing at Corton." Ed Scheetz, Partner at King & Grove Hotels adds, "We are thrilled to partner with Paul at King & Grove Williamsburg.  We are excited to bring Paul's world class cuisine and his exciting new concept to our hotel."

Paul Liebrandt will maintain his position as Chef/Partner at Corton.