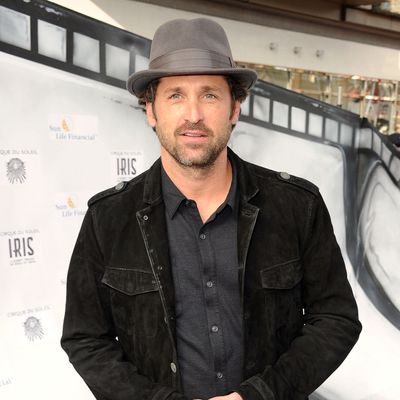 National treasure.
Photo: Jason Merritt/Getty Images
Rejoice: Patrick Dempsey has succeeded in his heroic mission to save Tully's Coffee, a Seattle-based company that filed for Chapter 11 bankruptcy protection in October. "We met the green monster, looked her in the eye, and … SHE BLINKED! We got it! Thank you Seattle!" McDreamy tweeted last night. (Somewhere, Hugh Jackman is brooding.)
Though a judge will have the final say on January 11, Dempsey's company, Global Baristas LLC, made the winning bid of $9,150,000. He even beat out Starbucks! "Seattle has been very good to me over my career, and I am honored to have the privilege to own Tully's and work closely with the company's employees," Dempsey said in his statement, causing mass amounts of women to quit their jobs to become Tully's baristas. (Note: There are Tully's locations in California and Washington too.) Make sure to say, "Pick me, choose me, love me," when you apply, ladies.
[PatrickDempsey/Twitter via NYP]
Earlier: McDreamy Attempts to Save Coffee Company
Related: Hugh Jackman on His New Coffee Shop, Paul Newman, and Being BFFs With Jean-Georges