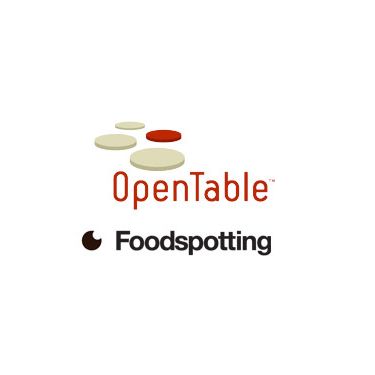 Sadly, the new company will not be called OpenFoodTableSpotting.
Score one for the imperiled practice of taking food photos at the table! The online restaurant reservation service OpenTable is buying Foodspotting, the food-photo-based social media network app, for $10 million, reports Bits. Turns out the food photography platform is data-rich: Foodspotting has a database of 3 million photographs and is growing at a "few hundred thousand photos" each month, the blog says. But since OpenTable is all about the business of making reservations, and Foodspotting allows its users the chance to virtually share their meals, how will the companies integrate?
"If you can have a rich menu with images instead of just words and recommendations of dishes you may like," says OpenTable chief executive Matt Roberts, "it really just broadens the experience and helps diners get the most of their evening out." So, next time your buddy asks you to hold off from eating your bowlful of hot bisque until he can get the right contrast on the chervil garnish, don't think of him as an annoying jerk. He's actually performing a public service!
Foodspotting users will soon be able to make OpenTable reservations directly through the app. "We think restaurants will be broadly enthusiastic and appreciate the way their brand and dishes can be shared," Roberts adds, adding that the integration will eventually allow restaurateurs to post their own food porn if they so choose.
A restaurant promoting its own menu by posting photos of its food on a network of users with no food-industry affiliations may seem suspect. Foodspotting says it's not, and hasn't been, an issue. "We don't mind if restaurant owners post their own dishes," says Foodspotting, "as long as they're transparent about it" by creating an account under their business name.
OpenTable to Acquire Foodspotting for $10 Million [Bits/NYT via Diner's Journal/NYT]
Earlier: Everyone: Taking Food Pictures in Restaurants Is Not That Complicated