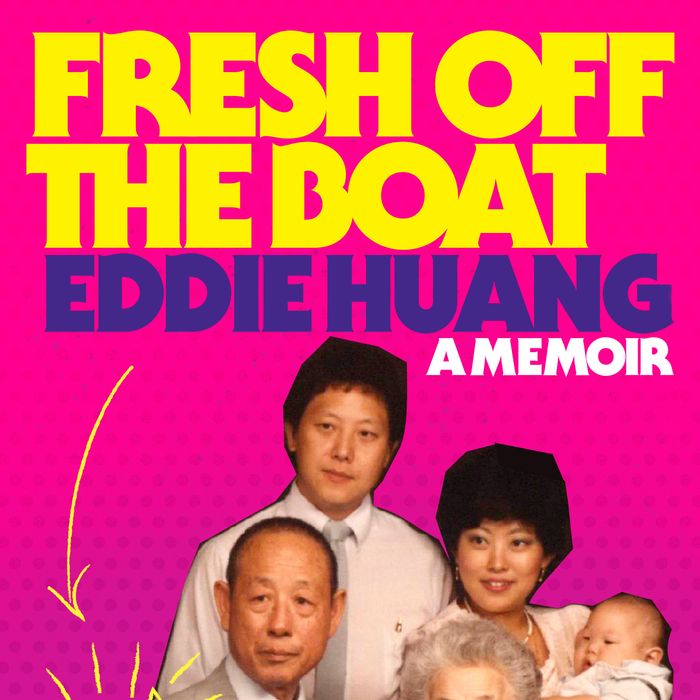 He's got a new book out, in case you hadn't heard.
Photo: Spiegel & Grau
Eddie Huang's memoir isn't officially out until next week, but today Times literary critic Dwight Garner offers his review. He likes it, even if, as Garner writes, "Mr. Huang has a mouth on him." Of the book, Garner says: "It's a rowdy and, in its way, vital counterpoint to the many dignified and more self-consciously literary memoirs we have about immigration and assimilation."
Those already versed in Huang's persona won't find too much surprising new info — Huang is described as "Anthony Bourdain with a side of pickled radish" — but it's still interesting to see Garner describe Huang to an audience that might not be as familiar.
Then again, more Times readers than you might expect could be familiar with Huang, since today's "Style" section features — yep — an Eddie Huang profile written by Joshua David Stein. Things you will learn in this piece: Huang is into weed, race dynamics, sneakers, and Hennessy. He's also, of course, a lot savvier than he first lets on.
Pork Buns Steamed in Bluster [NYT]
Chef Who Refuses to Be Defined by His Wok [NYT]