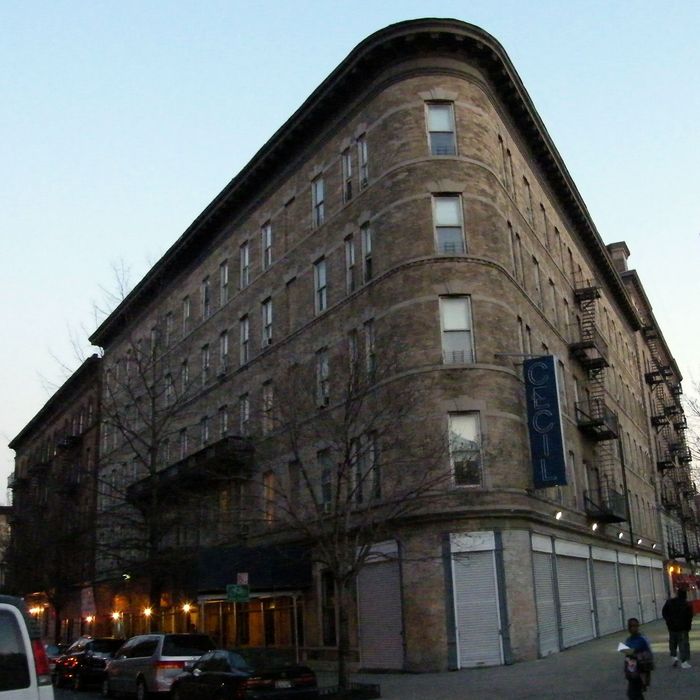 Eddie "Lockjaw" Davis played here.
Photo: Americasrood/Wikimedia
Encouraging-sounding new plans are in the works to revive once-great jazz landmark Minton's Playhouse on 118th Street in Harlem, the Times reports. Richard D. Parsons, a successful businessman who is also a lifelong jazz lover ("I took my senior prom date to a place called the Hickory House, and we heard Billy Taylor," he says) is overseeing construction, has applied for a liquor license, and says he will reopen Minton's in June with the help of chef, restaurateur, and entrepreneur Alexander Smalls. The restaurant and jazz venue will open simultaneously with the Cecil, around the corner on St. Nicholas Avenue, which will share the same kitchen. The restaurant is named for the former hotel at 210 West 118th Street and will be a "lighter, noisier Afro-Asian-American brasserie," the Times reports, "celebrating foods from the African diaspora."

In its time, Minton's Playhouse attracted all of the greats. It was started by tenor saxophonist and clarinet player Henry Minton in the late thirties, who quickly found himself holding epic sessions with artists like Charlie Parker, Dizzy Gillespie, Bud Powell, Thelonious Monk, and Kenny Clarke. Some nights would only really get going around 3 a.m., and while Minton's Playhouse is known primarily as the birthplace of bebop in New York, it also apparently had some really good food. According to Ross Russell's Bird Lives: The High Life and Hard Times of Charlie (Yardbird) Parker:
Buffet-style dinners at Minton's mustered up all of the succulent dishes that artists had known from childhood, and so seldom find on the road: barbecued ribs with real Creole sauce, panfried chicken, collard greens simmered with a hambone, sweet potato pie, candied yams, red beans and rice.
Minton's closed in 1974, was renovated in 2006, but closed once more in 2010. Many big names, including Quincy Jones, Drew Nieporent, and Robert De Niro have tried to reopen Minton's over the years, and Parsons's bid is not the only high-profile project going: Last month, Black Enterprise reported the rumor that De Niro would be a partner at Nobu partner Richie Notar's forthcoming restaurant and nightclub project in the former Lenox Lounge space.
Hoping a Good Meal Revives a Harlem Jazz Spot [NYT]
Earlier: Richie Notar Signs On for Lenox Lounge Space, Reportedly With Robert De Niro