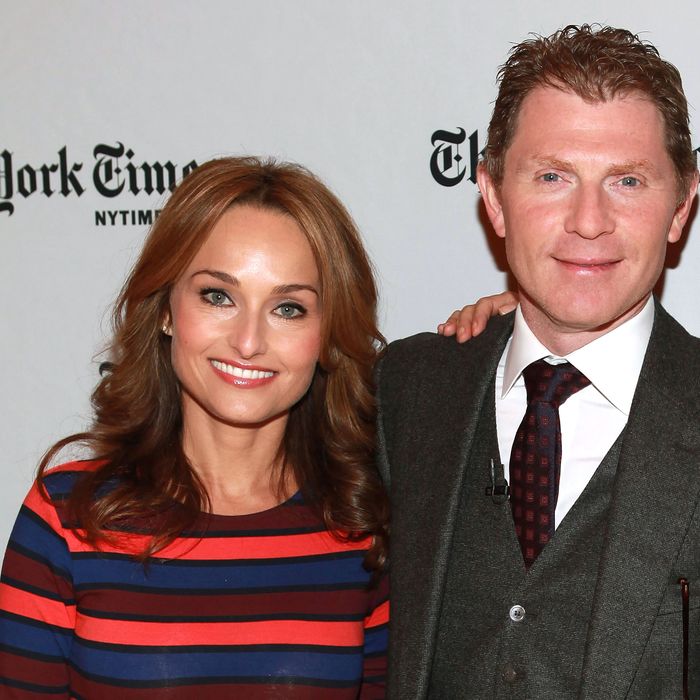 It could still happen.
Photo: Robin Marchant/Getty Images
Last year it was reported that Food Network fixtures Bobby Flay and Giada De Laurentiis were developing a daytime talk show for CBS, tentatively called Giada and Bobby, which seems like it would have been a lot of fun. Today, however, the Post squashes so many dreams like overcooked gougères with news that the network has passed on the project. Eater National, however, contacted Flay, who says not to fear because "there are other networks interested in the project." A soupçon of Giada and Bobby exists online, and while the video ahead isn't the actual presentation reel, it does give some sense of how the show might eventually look: It's basically Bobby and Giada, hanging out in a well-appointed loft on a sunny day. Click through, then start a petition to make this thing happen.
Flay talk show off the menu [NYP]
Bobby Flay and Giada's Morning Talk Show Not Dead Yet [Eater National]