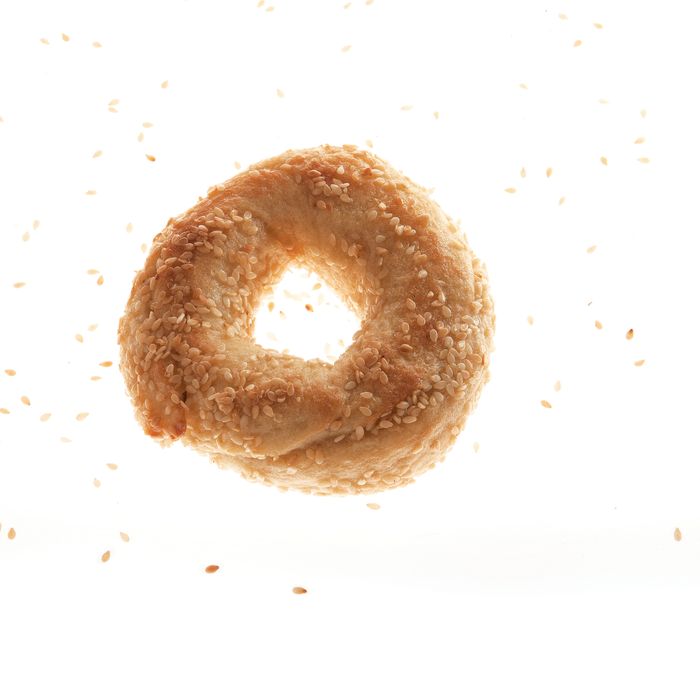 The listicle also says New York bagels suck.
Photo: Mete Ozeren/New York Magazine
Perhaps in order to begin the new year with a bang, upstart food site First We Feast has filed a master list of food and beverage industry gripes called "20 Things Everyone Thinks About the Food World (But Nobody Will Say)," which is exactly what it sounds like. This piece is devoted to "the unpopular truths that aren't really polite dinner conversation" and "the shady stuff that goes down at our favorite restaurants." Critic Pete Wells, whose current reviews are called out for being of "far less importance" than those written by past Times critics, even called the listicle "provocative & smart" on Twitter.
Among the points: The food world is the only place where Asians get respect as celebrities in America (apparently these guys haven't heard of Psy); "All wine mostly tastes the same" (is anyone in the food world really saying this?); and "the New York Times restaurant review has gone soft" (ask the powers that be at Le Cirque and '21' if they think that's true).
Elsewhere, "some of the best meals in America are cooked by illegal immigrants" (there are 11.5 million undocumented workers here who do jobs no one else wants to do, so statistically speaking, some of the worst meals in America are also cooked by illegal immigrants); and "the food world is on some Illuminati shit, and Rene Redzepi is pulling the strings" (we'll concede that one might be true).

20 Things Everyone Thinks About the Food World (But Nobody Will Say) [First We Feast]