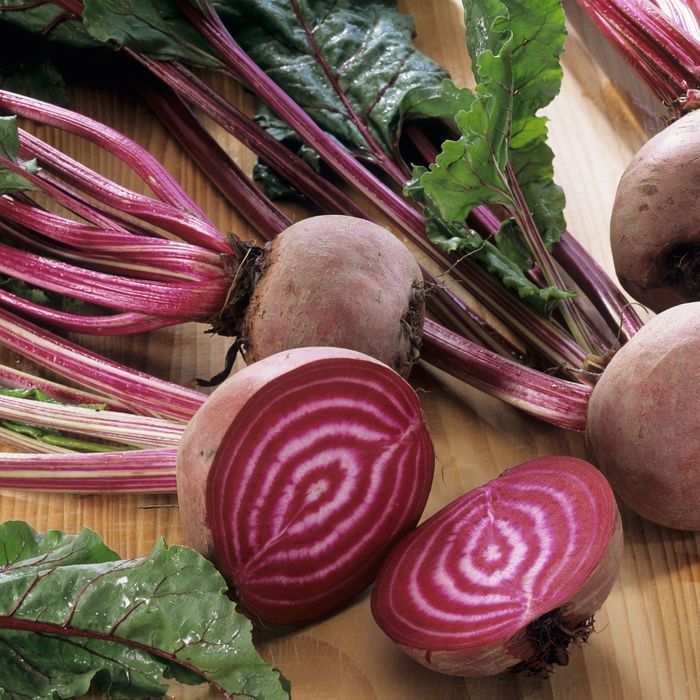 Eat your beets.
Photo: Harry Bischof/Corbis
If you haven't noticed, it's getting damn cold outside. This kind of weather makes you crave stick-to-your-bones comfort food, and that's exactly what you should eat. There are restaurants around that serve this kind of fare, with the added bonus of health benefits. This week, that means a grass-fed burger at James (which is tucked inside a cozy Prospect Heights brownstone), scallops at the recently reopened the Good Fork, and roasted squash at Home.
Monday, January 7: Go Home for Comfort Food
Coming down with something? Get your hit of Vitamin C at this restaurant — the comfort lives up to its name. Go for the beet and frisee salad, and follow it up with the roasted delicata squash and orange-scented couscous.
Tuesday, January 8: Eat a Burger at James
For your starter, try the black kale salad with red quinoa, smoked almonds, and ricotta salata at James. As for that burger: It's grass-fed, which means it's better for both you and the planet.
Wednesday, January 9: Zen Out at Kajitsu
The vegetarian kaiseki at Kajitsu is centuries-old and Buddhist monk designed. You can't really go wrong with this monastic menu, but don't leave without trying fu, the high-protein gluten and rice flour backbone of the cuisine.
Thursday, January 10: Revisit the Good Fork
The Good Fork has finally reopened post-Sandy, and it's got plenty of good-for-you options: Scallops, arctic char, and fluke all come accompanied by tender local vegetables.
Friday, January 11: Go to Dinner at the Pines
The fumes emanating from the Gowanus may not be so healthy, but this restaurant's tender sweet potatoes topped with buttermilk and tilefish accompanied by rutabaga and black trumpet mushrooms offer a wholesome counterbalance.
Kate Lowenstein is the senior features editor at Health magazine.