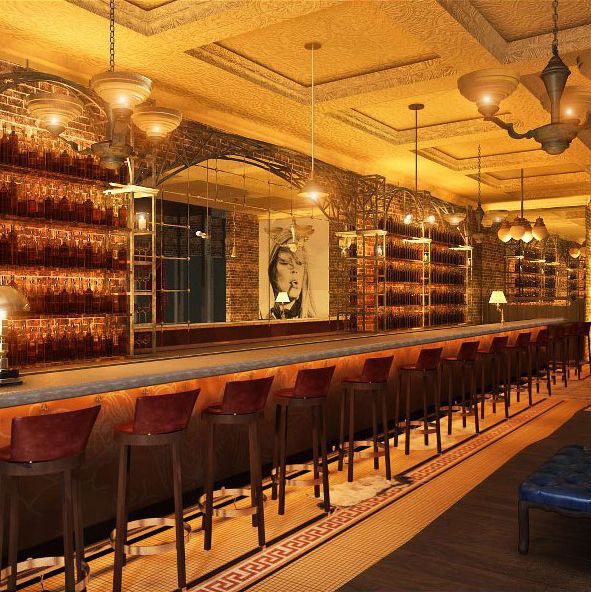 The chef worked at wd~50 and the cocktail list was written by Employees Only's Dushan Zaric.
Photo: Courtesy Café Tallulah
We tipped you off a while back that Amsterdam Billiards owner Greg Hunt had taken the space at 240 Columbus Avenue with plans to open an "Elaine's-style" restaurant and cocktail lounge called Café Tallulah. The restaurant opens tonight with Roxanne Spruance — who was a sous-chef at Blue Hill at Stone Barns and chef de partie at wd~50 — in the kitchen, cooking a menu of modern bistro food. There is vacherin, port salute, and black truffle in the langoustine risotto, for example, and garnishes for the big plat de mer include yuzu-cilanto granita and sriracha "caviar." In the front-of-house, Employees Only co-owner Dushan Zaric oversees the aperitifs and cocktail list, including the "Tallulah," made with Rittenhouse rye, orange Curacao, vermouth, and a flamed orange peel. "Our opening was really held up because the landlord was doing construction on the building at the same time," Hunt tells Grub Street, adding, "the process of finding a chef was very lengthy — we met with more than 50 qualified chefs." Check out the menus, just ahead.
Café Tallulah, 240 Columbus Ave., at W. 71st St., 212-209-1055