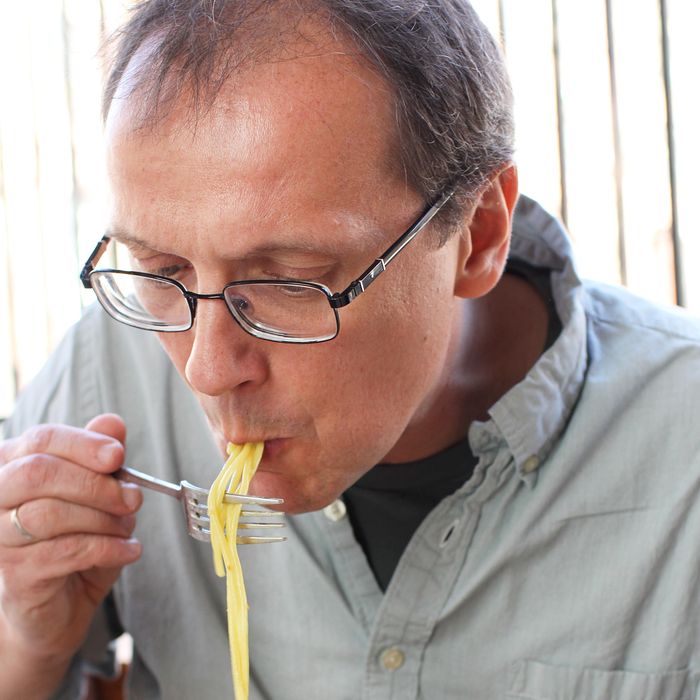 Headed downtown?
Photo: Melissa Hom
The agenda for next week's CB1 Manhattan meeting indicates we'll not only learn more about Pane Panelle's Mexican-Spanish replacement, but Tribeca Citizen points us to an even more intriguing liquor license resolution item for "Telepan Local" at 329 Greenwich Street, most recently home to the Industria Argentina. It certainly seems like Bill Telepan, the Wellness in the Schools co-founder and chef whose UWS restaurant will turn eight this year, is looking to open a downtown establishment. The unofficial Lord of the Greenmarket ran a Tribeca pop-up in 2011, and while we're totally ready to roll out the fiddleheads, we also reached to the chef for more details.
In an email message, the chef writes that he is still in lease negotiations for the restaurant space at 329 Greenwich Street, and that there's no news or announcements to report as of today.
Chef Bill Telepan Is Opening a Tribeca Restaurant [Tribeca Citizen]
Earlier: The Latest Pop-up, Telepan Tribeca, Pops Up April 27
* This post has been updated to reflect new information.