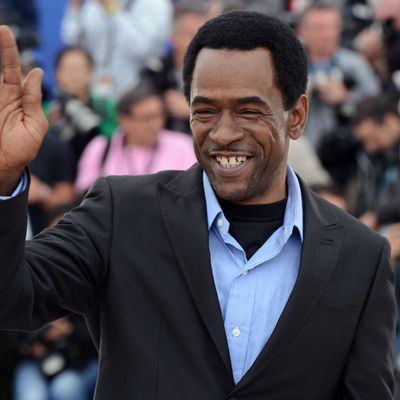 Dwight Henry is headed to Harlem.
Photo: Stephane Cardinale/Crobis
Earlier this year, we told you about Dwight Henry, the baker turned actor who is racking up accolades for his role in the Oscar-contending film Beasts of the Southern Wild. But it's his plans to open a new bakery in Harlem with partner Richie Notar that has Grub excited.
Tentatively titled Mr. Henry's, the New Orleans–style café is slated to open this spring next door to the Lenox Lounge on Malcolm X Boulevard and 125th Street in Harlem. The menu will highlight traditional New Orleans flavors in the form of buttermilk drops, king cakes, and beignets, plus savory staples like Henry's gumbo. (Notar hopes Henry will do the desserts at the Lenox where the restaurateur wants to feature "everyone from Bono to Lady Gaga to Alicia Keys to John Legend to a kid that's 18 years old and coming up through the ranks who is fascinated by people like Coltrane.")
"Mike Ryan, who works with Richie Notar, just came in one day," Henry told Grub Street last week at his Buttermilk Drop bakery in New Orleans's Treme neighborhood. "I don't know where they get my name from, but they have a whole bio on me, and my picture and they want to [open a bakery in New York]."
After buying the Lenox, Notar was brainstorming uses for an adjacent space when he happened to talk to a film-industry friend. The friend had recently returned from Sundance Film Festival where he'd tasted one of the 1,200 buttermilk drops Henry handed out during the Beasts Park City premiere, and encouraged Notar to investigate. (Henry landed his role in Beasts after Buttermilk Drop partial producers encouraged him to audition.) 

"I fell in love with the story," Notar says. "Here's a guy that's a nonactor that takes his product that he's proud of and went over to Sundance with it and gave it away. I liked that about him, that's my entrepreneurial gene as well. And then when I sent Mike down there, he said, 'Yeah, it's the real deal. It's good, and it's perfect fit for what we are doing.'"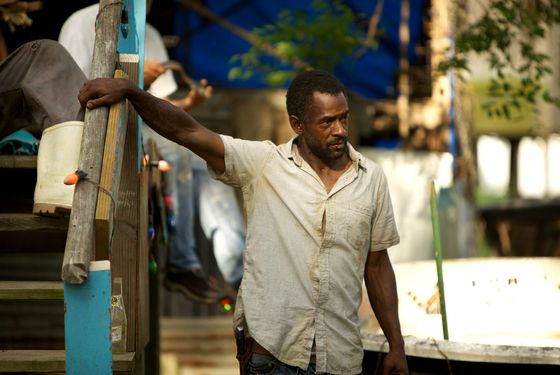 Henry, as Wink in Beasts.Photo: Fox Searchlight Pictures

Although Notar insists the project wasn't conceived as a celebrity venture, "Now the guy's done a movie with Brad Pitt, and I saw him on Oprah talking about doing bakeries in Harlem with me. But all of that happened after he and I hit it off and decided to do a space in New York."
Still, as the pair eye Nobu-style ubiquity, they will of course capitalize on Henry's spotlight.
"They think real big, and they are not thinking just one," Henry said of his new partners. "We might be in Hollywood, Miami, Chicago — you never know what direction they want to take it in. They don't plan on just having one Mr. Henry's bakery. They plan to have Mr. Henry's bakery everywhere there's Nobu, and there's Nobus all over the country."
Related: Meet Dwight Henry, the Baker Who Wound Up in the Year's Breakout Indie Film