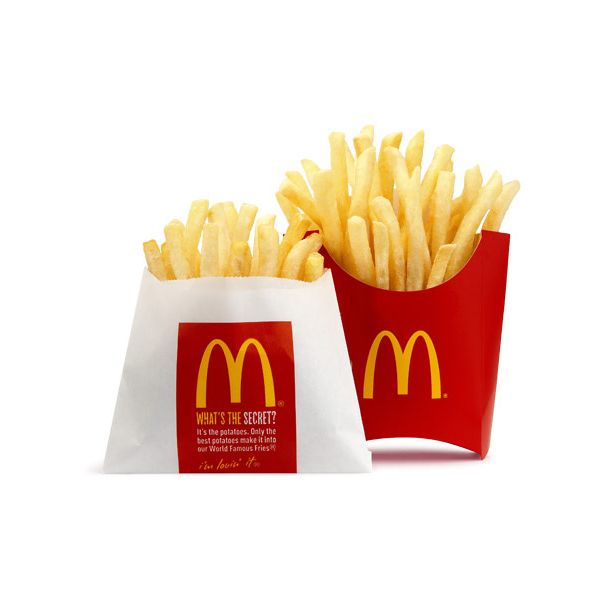 GCC ACA CCC IM LOVIN IT CCC TGT GGA.
Photo: McDonald's
Macca's, which is what people call the fast-food chain Down Under, announced it will expand the use of the crime deterrent SelectaDNA spray in stores around the country in 2013, the Morning Herald reports. The company does not disclose how their crime-fighting, ceramic-based "synthetic" DNA cocktail is made, but no matter! Here's how it works.

Let's say you've just robbed a McDonald's. You're on your way out the door, when SWHOOSH! SWHOOSH! That's the sound of you getting sprayed with the proprietary DNA formula. When you're caught — because you will get caught — police can wave a fluorescent lamp over your tell-tale criminal parts, à la David Caruso with a blacklight, and if your face turns blue, well, color me Hamburglar. (Unless, of course, you were accidentally sprayed at the fast-food restaurant.) Here's a handy NMA News depiction for your reference.
The spray, which is also filled with "thousands of holographic microdots" that can be seen with a magnifying glass, adheres to a suspect's skin for weeks. The fast-food chain has been using SelectaDNA for a year, and says it decided to deploy it in its stores throughout the country after a wave of recent robberies and violent crime at its Sydney-area stores.