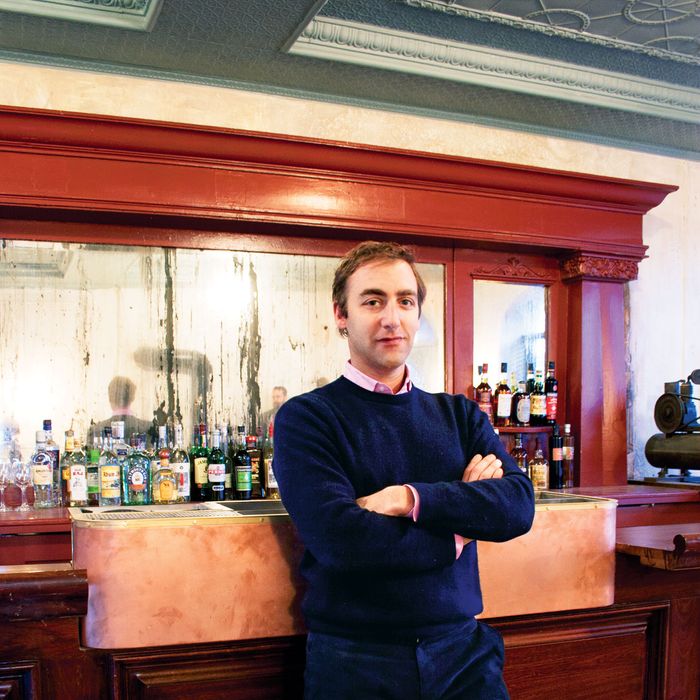 Andrew Tarlow
Photo: Erin Kennedy/New York Magazine
With four restaurants and a butcher shop in his North Brooklyn domain, Andrew Tarlow wasn't looking to open anything new. But when a friend mentioned a long-shuttered tavern on the ground floor of a 1931 Greenpoint building he happened to be restoring, the waterfront location felt more like something old—a place with history and romance, plus an original bar and banquettes that Tarlow was able to salvage. Achilles Heel, inspired by the notion of the shipyard dive, probably won't attract many actual longshoremen, but Tarlow is catering to the community with continuous service (8 a.m. to 2 a.m. daily) and a menu culled from his other establishments: Reynard's croissants and Marlow & Sons' scones, American hams and charcuterie from Marlow & Daughters, and breads from the oven at Roman's. The nautical theme extends to raw shellfish, clam chowder, and plenty of rum.
Achilles Heel, 180 West St., at Green St., Greenpoint; 347-987-3666
*This article originally appeared in the February 4, 2013 issue of New York Magazine.