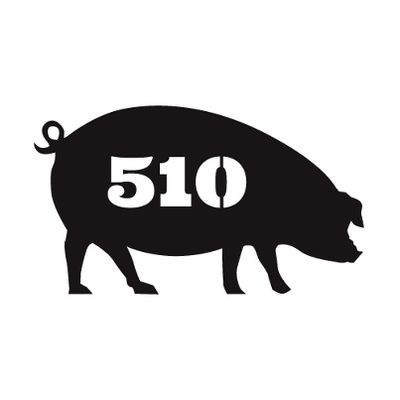 An interesting new burger place recently opened in downtown Emeryville. The Bureau 510 comes from James Sansangasakun, of Summer Summer Thai, which is conveniently located across the street from The Bureau, and chef Edward Higgins of the Four Seasons Hotel in Silicon Valley. The menu features an assortment of burgers, like the B-B-B with fried bacon, caramelized onion butter, and blue cheese, and sandwich alternatives, such as bánh mi and breaded catfish po'boy.
There's also typical pub fare like onion rings, fries, ribs, and pickles. Sansangasakun describes the cuisine as "classic food with a world class twist" and hopes the 65-seat restaurant will soon become a favorite of the area.
Addendum: Tablehopper actually noted the opening last week.
The Bureau 510 — 5800 Hollis St. Suite 150, Emeryville — Now Open Monday - Friday 11 a.m-2:30 p.m.; 4:30 p.m.-10:00 p.m. Saturday 11 a.m-10 p.m. Sunday 11 a.m.-3 p.m.