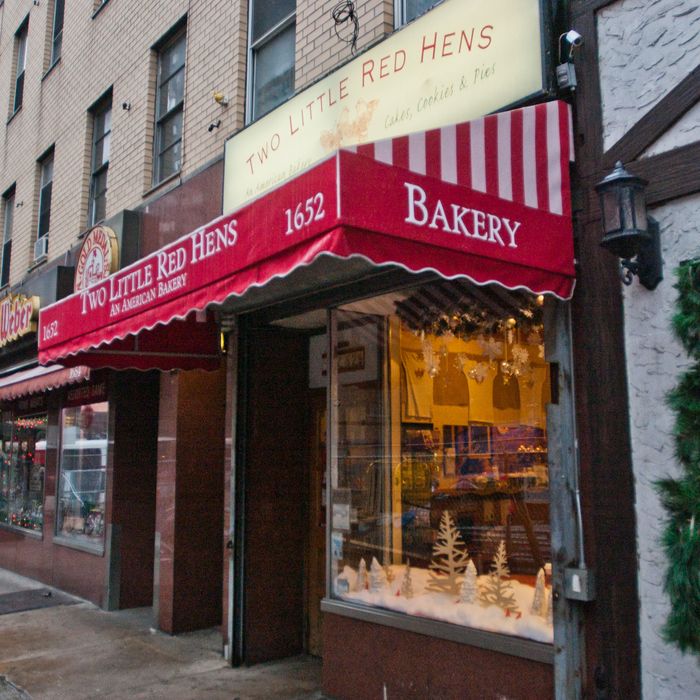 Of course there are eggnog cupcakes here and elsewhere.
Photo: Jed Egan
Grub Street's stance on eggnog is that you should stay away if its pedigree is in any way questionable. When it's good, it's really good. But in the wrong hands, the mix of egg yolks, sugar, milk, cream, and nutmeg (and hopefully rum, brandy, or bourbon) can be cloying and heavy. As Christmas gets closer, don't chance it on the real thing. There are a few local places that are turning the spiced flavor into what it really should be: straight-up dessert. We've rounded up some of our favorite eggnog-flavored sweets in the city.
The Dessert: Eggnog Gelato
Where to Get It: il laboratorio del gelato
This gelato shop, famous for out-there flavors like sweet potato and chestnut, is offering eggnog through January. It has a vanilla-gelato base, plus some molasses, nutmeg, and sea salt.
The Dessert: "The Nog"
Where to Get It: Sugar Sweet Sunshine
This mash-up of pumpkin cake, eggnog pudding, and whipped cream at the tiny Lower East Side bakery is basically a Christmas party in your mouth.
The Dessert: Eggnog Waffles
Where to Get Them: Melba's
Eggnog mix is added into the waffle batter at this homey South Harlem spot, and the dish also comes with fried chicken. Awesome.
The Dessert: Crème Anglaise Eggnog Cocktail
Where to Get It: Maialino
One of our favorite Italian restaurants has a dessert you can sip: a bourbon-and-rum eggnog cocktail with a rich custard sauce inside.
The Dessert: "I'll Take Eggnog" Rice Pudding
Where to Get It: Rice to Riches
That's Marsala wine you're tasting in the Nolita rice-pudding shop's seasonal flavor.
The Dessert: Eggnog Cupcakes
Where to Get It: Georgetown Cupcake
You've had dozens of chocolate cupcakes with cream-cheese frosting, but this one's spiked with rum.
The Dessert: More Eggnog Cupcakes
Where to Get It: Two Little Red Hens
Another boozy cupcake: This one's stuffed with bourbon-infused eggnog filling.
The Dessert: Eggnog Cheesecake
Where to Get It: Pip's Place
The gluten-free Upper East Side bakery offers a special-order cheesecake as well as an eggnog cupcake (but you've had enough of those).
The Dessert: Eggnog Ice Cream
Where to Get It: Van Leeuwen
The ice-cream shop and traveling truck's holiday flavor has Christmassy cranberry compote in it as well as Buffalo Trace whiskey.
The Dessert: Eggnog Smoothie
Where to Get It: Rawlicious
Even if you're into vegan-raw-organic-whatever food, you can still get your eggnog fix. This healthy shake is made with nut milk, banana, vanilla, agave, nutmeg, and cardamom.