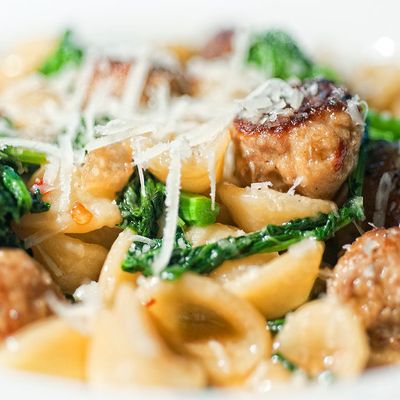 Photo: Courtesy of Red Gravy
Saul Bolton (of Saul and the Vanderbilt) ventures into red-sauce territory next weekend, with housemade pasta, vegetable and seafood antipasti, cured meats and cheeses, and main courses including rabbit and porgy. There's whole fish for two on Friday, rib-eye for two on Saturday, and starting in a few weeks, Meatless Mondays—a fitting way to atone for Sunday Gravy.
Red Gravy, 151 Atlantic Ave., nr. Clinton St., Brooklyn Heights; 718-855-0051
*This article originally appeared in the December 17, 2012 issue of New York Magazine.