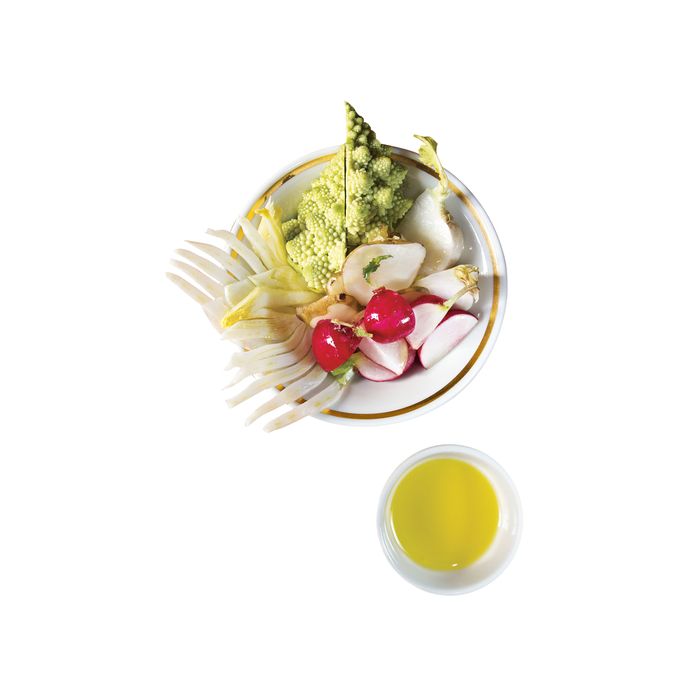 Photo: Rodolfo Carlos/New York Magazine
Every November, chef Sara Jenkins reunites with her mother and brother at their family farm in the hills of Tuscany. Their mission: to pick the olives off 150 trees and have them pressed at the local mill. This year, she's brought back enough of the fragrant, slightly spicy 2012 olio nuovo to use at Porsena Extra Bar, where it's currently dressing Peconic Bay scallops and offered alongside the raw vegetable pinzimonio for a $6 supplement (21 E. 7th St., nr. Third Ave.; 212-228-4923).
*This article originally appeared in the December 17, 2012 issue of New York Magazine.