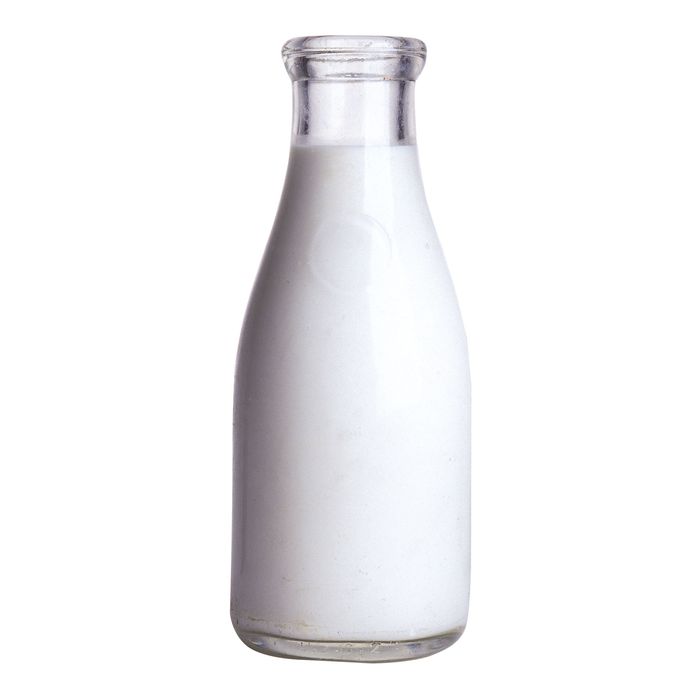 Food Safety News reports that Organic Pastures, the nation's largest raw-milk dairy, is suing the U.S. Food and Drug Administration for ignoring its request to change the 1987 law banning the sale of raw milk across state lines. The raw-milk cult sure is feisty: It's endured armed raids, paranoia, jail time, and diarrhea. Raw milk is legal in 30 states that include California, Arizona, Maine, New Hampshire, Nevada, Pennsylvania, and Utah, and it's explicitly banned in twenty states. Organic Pastures farmer Mark McAfee, who's basically the food world's L. Ron Hubbard, wants to legalize interstate commerce of raw milk between states in which the FDA already allows it to be produced and sold. It boils down to this problem: Demand is high for raw milk in Arizona, but the state only has two raw-milk dairies. McAfee wants to send a shipment of raw milk from California, where it's so ubiquitous that it's sold in retail chains.
Business is clearly good for McAfee, as Organic Pastures hit almost $10 million in annual sales. What's driving its success? Advocates of raw milk, which hasn't been heated or homogenized, claim it contains immune-boosting bacteria and enzymes that make food digestible — not to mention, it's richer and sweeter (or so they say). While the nutritional and health benefits remain unproven, we do know for a fact that raw milk is dangerous. It's been associated with more than 100 outbreaks of illness, including five kids being infected with potentially fatal E. coli. And since it hasn't been pasteurized, raw milk can contain pathogens such as salmonella. Gross.
McAfee first submitted a request to the FDA four years ago, and he's supposed to receive a response to his "citizen petition" within 180 days. McAfee told Food Safety News that he received a notice 90 days after the request, but it only said that the FDA received his petition. All McAfee wants is a ruling of yes or no — and coverage of legal fees, of course. If he doesn't get a response, he'll push for a jury trial. It's going to be a tough battle for the health nuts: Last November, the FDA issued a press release reiterating that it doesn't sanction interstate commerce of raw milk, and in April, it dismissed a similar lawsuit filed by the Farm-to-Consumer Legal Defense Fund. Will the raw-milk movement get an expiration date?
Nation's Largest Raw Milk Dairy Sues FDA Over Interstate Ban [Food Safety News]
It's Raw Milk, Man, Not Marijuana [Earlier]
Raw Milk Rift: Rawesome Founder Turned In By One of His Own [Earlier]
Rawsome Foods Raided Today, Owners Jailed [Earlier]
Oops! Raw Milk Sickens Ten People in California [Earlier]