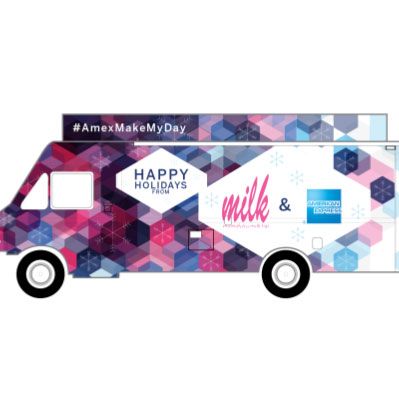 Powered by sugar and carbs.
Photo: Courtesy Milk Bar
Momofuku Milk Bar chef and owner Christina Tosi grew up cooking Christmas cookies with her mother, who apparently has a indomitable and legendary holiday spirit. Saturday afternoon, Tosi and her mother are getting a loaner food truck from American Express for the express purpose of handing out free cookies. They'll make four stops in Manhattan and two more in Brooklyn, and while the credit card company is asking Momo fans to follow the truck by tracking the #AmexMakeMyDay hashtag on Twitter come Saturday, we'll give you a head start: The Milk Bar truck will park first near Columbus Circle from 11 a.m. to 11:45 a.m. Go get those holiday cookies.