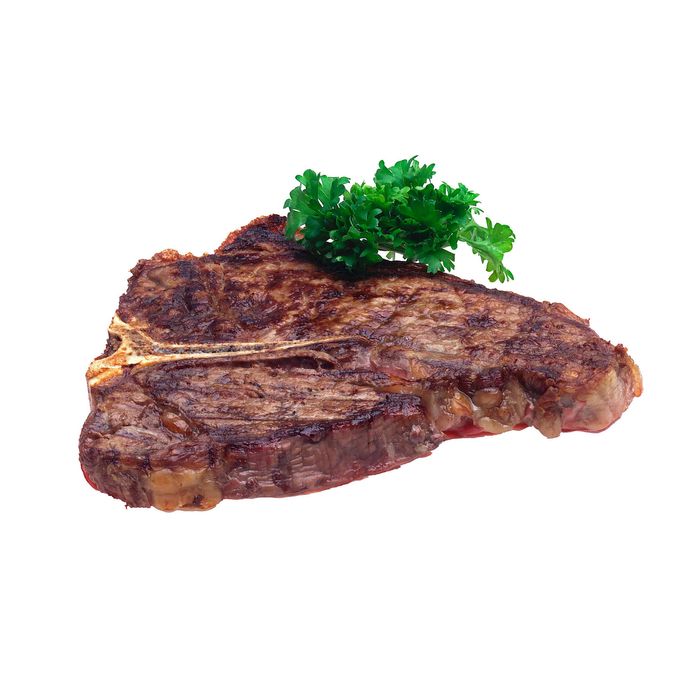 You were just getting comfortable with the good news that the world isn't ending. And in fact, there's more than enough land to meet global demand for food throughout the next half-century. (Yeah, buying all those end-of-the-world food and drink specials was a mistake.) But now there are other things to worry about, like widespread drought and the ominous "milk cliff." Supply and demand are all out of whack.
First problem: The Post reports that the Midwest drought is forcing local steak houses to charge more for meat. Beef was already in short supply when this summer's drought, the worst in at least 25 years, cost farmers acres of corn and soybean crops. As a result, many ranchers purchased young, scrawny cattle early in the season. This is resulting in even more shortages, specifically on fattier cuts.
If Peter Luger is taking a hit, you know shit's getting real. Its New York strip is marked up 11 percent to $46.95 (from $42.30), and over at Michael Jordan's Steak House, Peter Glazier said he might choose different cuts of meat if the increases spike in 2013. "You don't have to go prime everywhere," Glazier said. Mo money, mo problems.
So how bad is this going to get in 2013? There will apparently be 3 to 4 percent price increases next year, and the drought's not only affecting beef: Pork, poultry, eggs, dairy, and even processed foods like cereal and corn flour will all get more expensive. Fantastic.
This news hits at the same time as another item: the "milk cliff." The Washington Post reports that if Congress doesn't pass a five-year bill reauthorizing agriculture programs by December 31 (one week, ah!), the 1949 dairy price support law will go into effect. This would force the Agriculture Department to buy milk for twice the current market price — and you know what that means, you're paying more out of pocket. Milk could cost as much as $8 per gallon.
Chalk it up to congressional incompetence, as both the Democratic-controlled Senate and the Republican-controlled House Agriculture Committee have passed new versions of bills that propose variations of subsidized insurance programs. The goal is to save money by replacing direct-payment subsidies to farmers with "crop insurance" programs that would cover their revenue losses.
While for meat, demand is high and supply is low, it's the opposite problem for milk. Americans are actually lukewarm about it. Consumption is steadily decreasing as people buy more soy milk, juice, and bottled water (we blame these folks). Will increasing milk's price — or as we like to think of it, making milk the princess of The Breakfast Club — cause it to become even less popular?
As farmers lose money from losses owing to bad weather and shifts in consumer preferences, they'll need additional protection. The government's got a lot on its plate. We just hope we can afford to have a Peter Luger steak, or at least a glass of chocolate milk, on ours.
Peak Farmland? Some Researchers Say It's Here [NPR]
City steakhouses suffer as Midwest drought sends meat prices soaring
[NYP]
The 'milk cliff' [WP]
Earlier: Raw-Milk Enthusiasts Sue FDA for Ignoring Requests to Legalize It