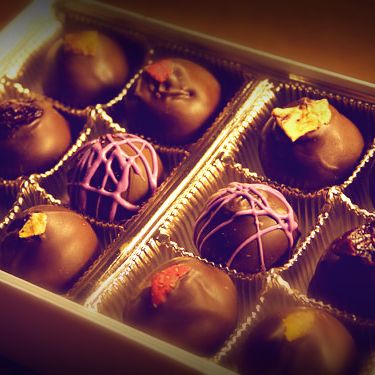 Why won't someone think of the truffles?
Photo: Everett Bogue
Come January 16, you will no longer own all of those quasi-tilt-shift sirloin-steak photos, washed-out croquembouches, and artfully blurry Thumbelina carrot snaps you took on your phone. It turns out that Instagram, which is now owned by Facebook, is changing its user policy so that it can use all public photos taken with the app at any time, for any reason it wants to. The good news is that your cake pops may soon be in Everyday With Rachael Ray, but the bad news is that no one will pay you for that and your career as a cake-pop photographer will never take off.
Users who want to opt out of the new arrangements must delete their Instagram accounts before the 16th of next month. And be warned: Those who blow off the deadline and are reassured by the idea that they'll just one day delete their entire trove of Lacinato-kale-gratin photos have been lulled into a false sense of security, says CNET, and an extension of Facebook policy implies that user data attached to deleted accounts remains the property of the site. So even if you weren't happy with the lighting in that last set of lamb-brain tacos, you may have still "granted Facebook an irrevocable right to sell those images in perpetuity."
Instagram says it now has the right to sell your photos [CNET]