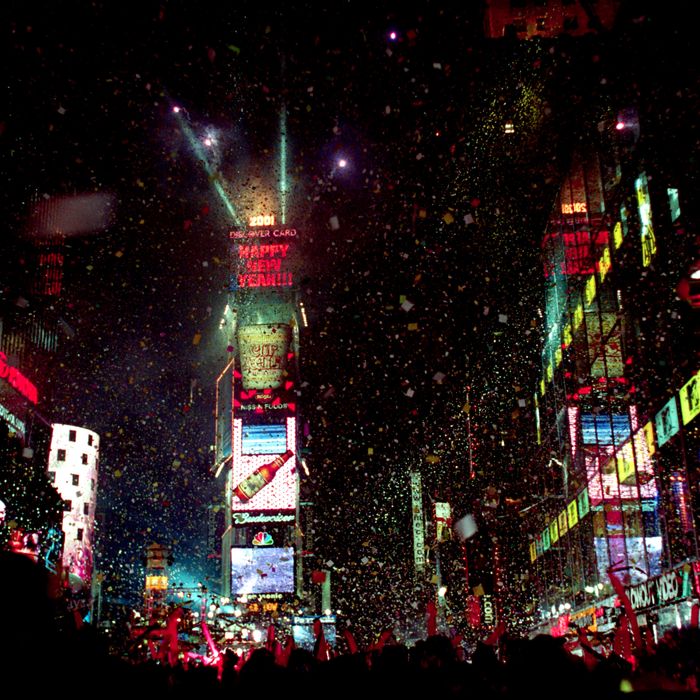 Have a safe, and great, night.
Photo: Scott Houston/Corbis
We're headed off to unbox our finest Waterford crystal Champagne flutes and sort out last year's noisemakers to see which ones still work. First, however, we wanted to thank you for being here, and to say that we'll see you in the New Year. You have few options open if you still haven't found a place to get a meal tonight, and of course, the city is filled with alternative arrangements. If you wanted to have celebratory pork buns at Momofuku Noodle Bar, which is booked out, you can at least take solace in a cocktail at Booker and Dax, where they're taking walk-ins all night. And whether you're an amateur or a professional, remember there's lots of bubbly to sip tonight, and even if you're not proactive about hangovers, try not to forget about the possibly redemptive power of peanut butter sandwiches. Finally, no matter what happens tonight, don't forget there are plenty of great meals to be had, just ahead, in 2013. Have a great night.