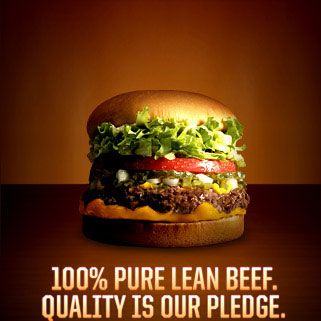 It's really happening this time.
Photo: Courtesy Fatburger
Last October, Andy Wiederhorn, CEO of the Beverly Hill–based Fatburger chain, told Grub Street that his company was itching to expand to New York City, and today, Crain's reports the chain has signed an ambitious franchise agreement with the Riese Organization to bring at least ten Fatburgers to New York, with the first opening at 507 Third Avenue next spring. "We are bringing Hollywood to New York," Wiederhorn tells Crain's.
Fatburger, which once counted Cher and Janet Jackson among its investors, closed its only Manhattan outpost long ago, and its sole Jersey City branch closed unceremoniously in 2009. So why Fatburger, and why now? Wiederhorn says that revenues per location average $1-6 million, so the rapid onset, even in a patty-clogged city like New York, must be promising.
Crain's reports that the Riese Organization even owns the Murray Hill building, formerly home to a Häagen-Dazs retail shop, where Fatburger will open first. According to the minutes [PDF] from last month's Manhattan CB6 meeting, however, the hamburger chain applied for a liquor license not at 507 Third Avenue, but rather 509-11 Third Avenue, currently home to a Patsy's pizzeria and a sushi restaurant respectively. Is N.Y. Fatburger No. 1 going to be extra-large?
And last week, it was reported that Riese bought a building on West 34th Street for $17.5 million. While its future restaurant tenant has not been named, after today's news, it's a clear sign that Riese is in expansion mode, leaving us wondering: Just how big will Fatburger be able to get in New York City?
Fatburger set to weigh in on NYC burger scene [Crain's]
Earlier: Fatburger Actively Looking for First New York City Franchises