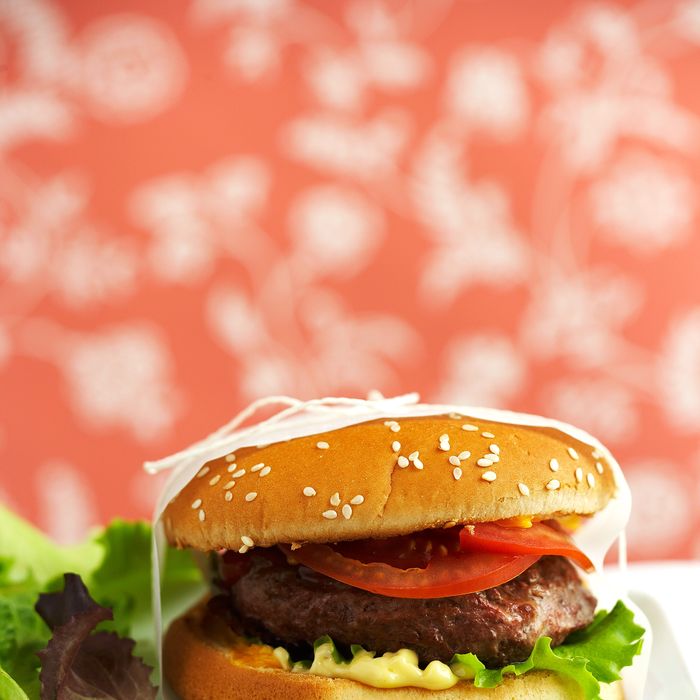 Stick to grass-fed beef and you won't feel so bad about it.
Photo: Fènot/Corbis
Time again for our weekly roundup of the great food around town that just so happens to also be good for your health. This week, that means vegetarian Indian, a new neighborhood spot on Smith Street, and even some satisfying burgers that won't leave you feeling like a glutton.
Monday, December 10: Virtuous Indian
Get some hefty south-Indian comfort food at Saravanaa Bhavan — you can feel okay about it at the vegetarian chain, since even the fried items are made with lentil flour rather than bad-for-you refined wheat flour. Try sambar vada, a black-lentil beignet in lentil soup; kara dosa, filled with potato, beet, and tomato; and adai aviall, a thick vegetable pancake that comes with coconut chutney.
Tuesday, December 11: Clean Food on the Bowery
Bowery House's revamped restaurant Pearl & Ash just opened with a Rouge Tomate alum (Steve Pereyda) playing sous chef to Frej's Richard Kuo, and there's plenty of good food with integry on the menu. Our picks: tea-cured salmon with tamarind and seaweed, and snapper crudo.
Wednesday, December 12: Time for a Burger
Eat Well knows you need a burger from time to time — but make sure the beef is grass-fed. In addition to being slightly more environmentally sound, you'll score yourself a higher ratio of healthy omega-3 fats. In Brooklyn, we like the one at Dean Street, but Manhattanites can hit Cookshop at lunch (skip the bacon and cheddar on top, though).
Thursday, December 13: Eat Some "Brooklyn" Food for your Health
At the new Smith Street bistro Hunter's, grab some sweet-potato gnocchi, which has more vitamins, A, C, and potassium than the regular white-potato variety. Add some grilled kale with puffed chickpeas and roasted squash and you're good to go.
Friday, December 14: Snack Right With Your End-of-Week Cocktail
Hit Macao Trading Co. for the basement cocktails, and get some good bar-snack options such as a barley and vegetable salad or charred octopus escabeche. Late night? You can still get the kale and salt-cod salad.
Kate Lowenstein is the senior features editor at Health magazine.