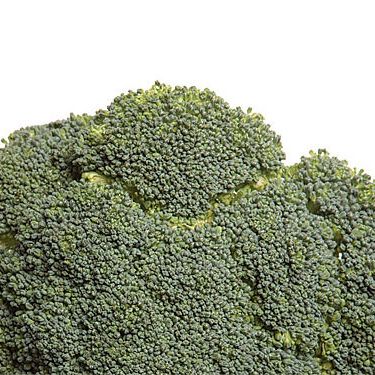 Danny Kim/New York Magazine
Photo: Danny Kim
A new week means another look at the great food around town that just so happens to be good for you. This week, that means hearty veggie meatballs with a side of broccoli at the Meatball Shop, artichokes at Il Buco Alimentari, and light options from Chelsea newcomer Willow Road. With Christmas coming up, it's not a bad idea to take it easy this week.
Monday, December 17: Pair Broccoli With Fatty Flavors
No one needs to tell you that broccoli is a nutrition superstar, but here's a reminder anyway: Those florets pack more vitamin A, C, and calcium than most other veggies. Lucky for us, we actually get the maximize absorption of nutrients when we eat broccoli with fatty flavors. Get your broc charred with braised garlic, anchovy, and pecorino at A Voce Madison, try a juicy roasted iteration at Ditch Plains, or enjoy it sauteed with the veggie meatballs (which are packed with lentils, mushrooms, and walnuts) at the Meatball Shop.
Tuesday, December 18: Snack at Il Buco Alimentari
For your heart: a lettuce, white anchovy, and marcona almond salad jam-packed with omega-3s. For your immune system: a Tuscan-kale-fortified pasqualina torte (Il Buco's version of an Italian Easter pie). For your brain: fried artichokes (yeah, fried, but full of the essential nutrient magnesium).
Wednesday, December 19: Do Dessert at Kyotofu
Cut back on artery-clogging cream-based sweets in exchange for the tofu-made desserts at Kyotofu. The Hell's Kitchen restaurant knows how to use the healthy soybean to make stuff that tastes nothing like diet food. Case in point: The signature sweet tofu, which comes topped with black sugar syrup and black sesame tuile.
Thursday, December 20: Go Green at Willow Road
This new spot in the old John Dory space touts health-conscious dishes such as a twenty greens salad with pistachios and aged pecorino. The wild black bass on en papillote comes with Minnesota wild rice — which is neither rice nor exclusively from Minnesota, but it's good for you.
Friday, December 21: Attend a Vegan Friday Night Dinner
The Natural Gourmet Institute hosts a weekly candle-lit, all-vegan dinner for $40 a head. On the menu for tonight: white winter soup and watercress salad, crispy polenta and wild mushroom ragout, roasted butternut squash, and pumpkin-seed brittle with cranberry compote. Click here for more info.
Kate Lowenstein is the senior features editor at Health magazine.