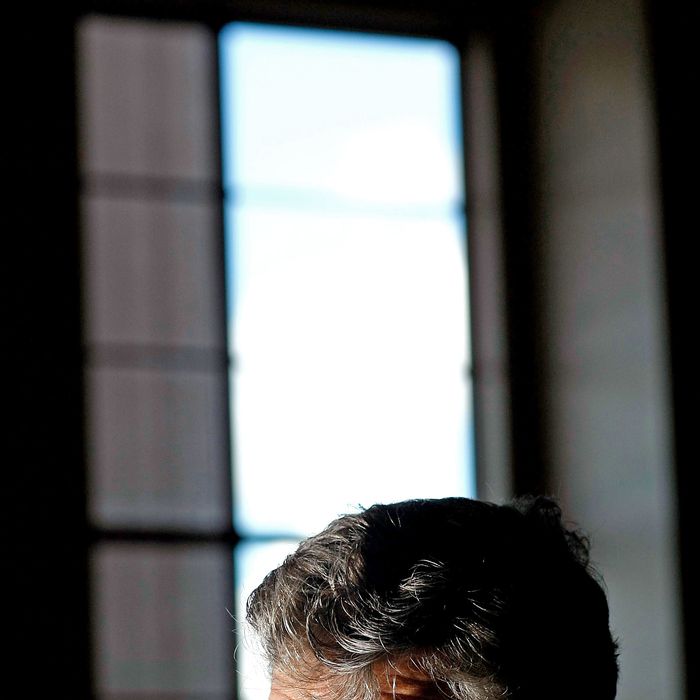 Monaghan
Photo: Joe Raedle/Getty Images
Tom Monaghan, the 75-year-old Domino's founder who supplemented his pizza empire by establishing a number of conservative and Catholic-affiliated organizations, is now suing the federal government for requiring his company to provide mandatory contraceptive coverage for employees at Domino's Farms Corporation, an office space complex in Michigan. Lawyers from the Thomas More Law Center, a nonprofit that "defends and promotes America's Judeo-Christian heritage and moral values, including the religious freedom of Christians, time-honored family values, and the sanctity of human life," filed the 40-page lawsuit in Michigan Federal District Court on Friday.
Since the eighties, Monaghan has embarked on a series of philanthropic projects — including a radio network, schools, and a "fund family" — related to his interpretation of the Catholic Church's teaching. In 1999, he co-founded the Ann Arbor–based Thomas More Law Center, which promotes a conservative platform, including advocating for anti-abortion policy and against same-sex marriage. Domino's Farms is an office complex in Michigan unrelated to the fast-food chain, which Monaghan sold to Bain Capital in 1998 for an estimated $1 billion.
In a press release, the entrepreneur's lawyers stated Monaghan's position against the contraceptive coverage mandate announced by Health and Human Services in January:

"The Government intentionally declared war on a specific religion using the HHS mandate as its weapon. Through its coercive powers the Government forces Christians to choose between violating their religious beliefs and violating the law. Because Mr. Monaghan believes it is his religious duty to provide insurance coverage for his employees and their families, he will not abandon them. Yet he intends to show his vehement opposition to this unconstitutional mandate which threatens the religious liberties of all Americans, regardless of their religious beliefs. We are honored to represent him in this endeavor."


Below is the full 40-page lawsuit. Given Monaghan's right-wing background, however, you can probably get the gist of it in 30 minutes or less.
Lawsuit [PDF]