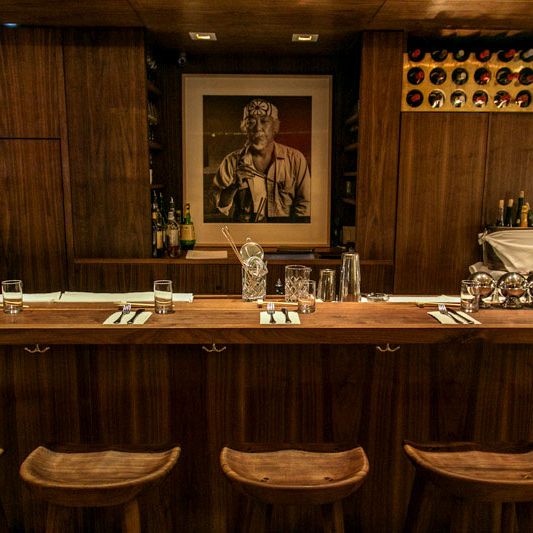 Mr. Miyagi was here.
Photo: Henry Hargreaves
Gabriel Stulman's constellation of West Village restaurants includes Fedora, Joseph Leonard, the forthcoming Montmarte, and Perla. There's Jeffrey's Grocery, where a chef supergroup presides over menu-planning and members take turns on the line, and now here's Chez Sardine, an izakaya built out with a retro, Pan Am–era décor of finished wood and Fedora chef Mehdi Brunet-Benkritly in the kitchen. Some dishes, like the chopped scallop with quail egg and trout roe sushi bar starter, seem traditional. The main course foie gras and smoked-cheddar grilled-cheese sandwich, on the other hand, sounds so funky and ominous it should probably be accompanied by a sinister-looking man playing low notes on a baby-grand piano every time the kitchen sends one out. Either way, we're excited. Check out the space and the whole menu, straight ahead.
Menu [PDF]
Chez Sardine, 183 West 10th St., at W. 4th St.; 646-360-3705