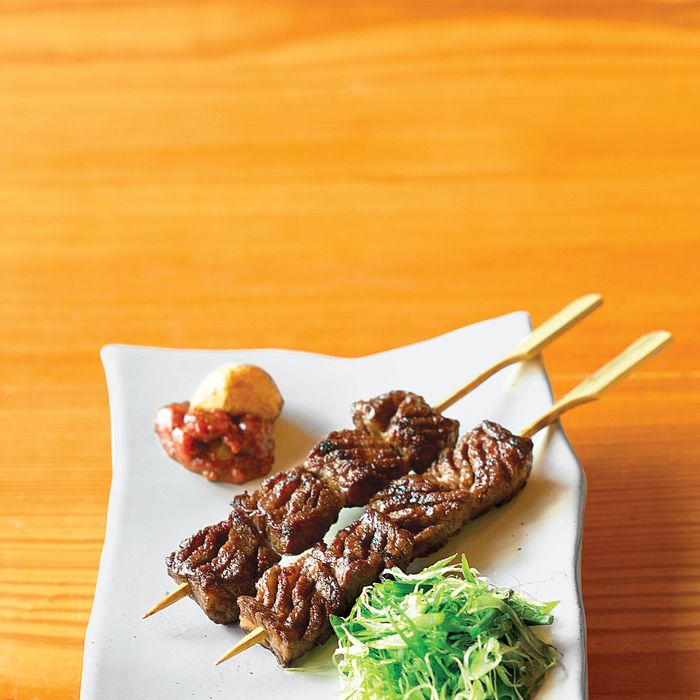 Photo: Rodolfo Carlos/New York Magazine
Danji's Hooni Kim, the mastermind behind the bulgogi slider, branches out with an updated version of a Korean joomak. What is a Korean joomak? According to the chef, it's an old-time tavern "that offered weary travelers good food, good drinks, and a place to rest." In other words, it's a Korean Spotted Pig, but with kimchee pork and scrambled eggs, spicy cod-roe stew, late-night Korean ramen, and a whole menu section devoted to beef, pork, and "fresh-killed" chicken skewers.

Hanjan, 36 W. 26th St., nr. Broadway; 212-206-7226
*This article originally appeared in the December 17, 2012 issue of New York Magazine.