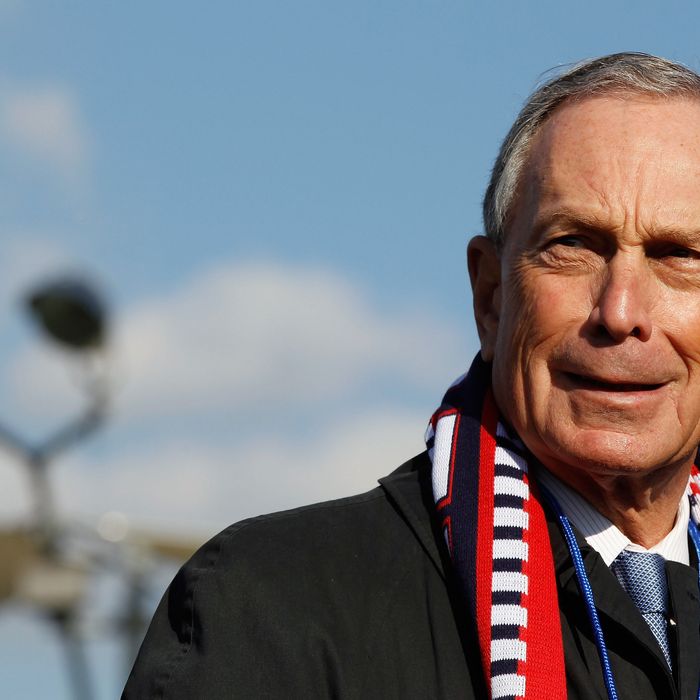 Photo: Mike Stobe/Getty Images
The Disaster Supplemental Nutrition Assistance Program (D-SNAP) is an initiative to provide temporary food assistance to New Yorkers in hard-hit areas. Since it's a USDA-backed food-stamp program, it's the state's job to apply for federal dollars to help "major disaster" regions. Of course, the Bloomberg administration requested a limited amount of aid after Sandy. Eighty-two zip codes were eligible for special post-storm food stamps in November. Now Mayor Bloomberg wants D-SNAP to go toward ten zip codes and two partial ones.
While the change will save more than $100 million in federal funds and taxpayer money, The Wall Street Journal reports that the move will impact tens of thousands of people in devastated areas that include Canarsie, Bergen Beach, Howard Beach, and Hamilton Beach. As a result, storm victims will have to travel long distances to apply for D-SNAP, posing a problem for housebound New Yorkers with disabilities.
(Bloomberg seems possibly torn up about the decision, which city council members and Speaker Christine Quinn have criticized. Yesterday, when asked at a news conference if he planned to expand the food-stamp program, Bloomberg said he'd consider it. But then his aide said the mayor may have misheard the question.)
Bloomberg's Human Resources commissioner Robert Doar wrote a letter to congressional leaders defending the limitation. The Daily News says that he stated: "Expanding the areas that are eligible for (disaster food stamps), as you suggest, would call into question our commitment to fiscal responsibility at a time when, as you well know, many in Congress are reluctant to authorize the federal relief we need." Bloomberg also wrote a strongly worded letter to the congressional delegation, explaining that he "has an obligation to be good stewards of the taxpayers' money."
The city has until Monday to figure out if it wants to ask the federal government to extend the program or request a waiver that would enable New Yorkers to apply for aid over the phone. But, regardless, a federal judge does have the power to overrule the decision.
City Backs Limited Food Stamps for Storm Victims [WSJ]
No more bread for Sandy victims who need food stamp aid, city says [NYDN]