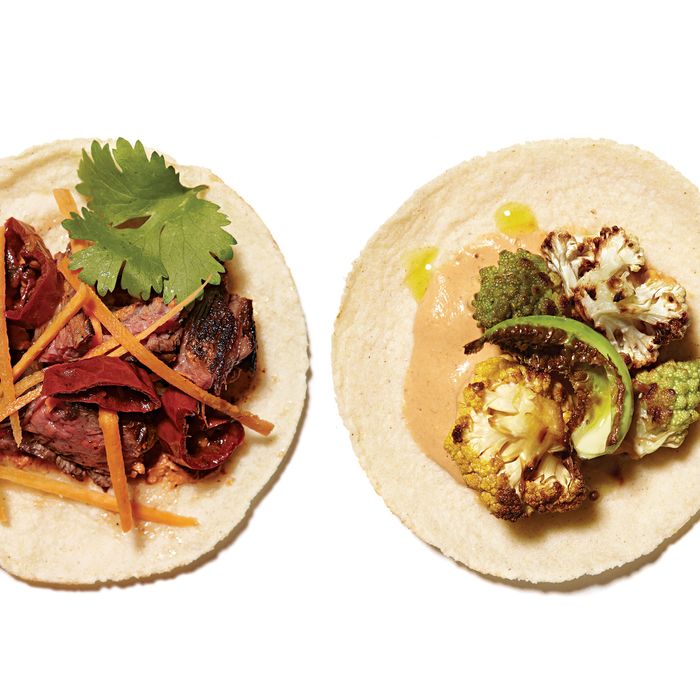 Skirt steak with pecan and chipotle at left; caulifower and curry crema taco on the right.
Photo: Victor Prado / New York Magazine
A taqueria isn't the most obvious next step for Spotted Pig, John Dory, and Breslin restaurateurs April Bloomfield and Ken Friedman, yet here is Salvation Taco, a collaboration at the Pod 39, with input from Fonda chef Roberto Santibañez and bartender Sam Anderson, who also created the cocktail list served at the hotel's rooftop bar. The restaurant makes its own corn tortillas and naan, drafted here in the service of grilled skirt steak, confit chicken thigh, and Moroccan-spiced lamb tacos and tortas. If you're looking for something more traditionally nose-to-tail (read: Bloomfield-esque), don't worry — you can get a snack of crispy pig's ears here, too. The restaurant is open for lunch now, and dinner service starts next week.
Menu [PDF]
Salvation Taco, 145 E. 39th St., nr. Third Ave., 212-865-5800