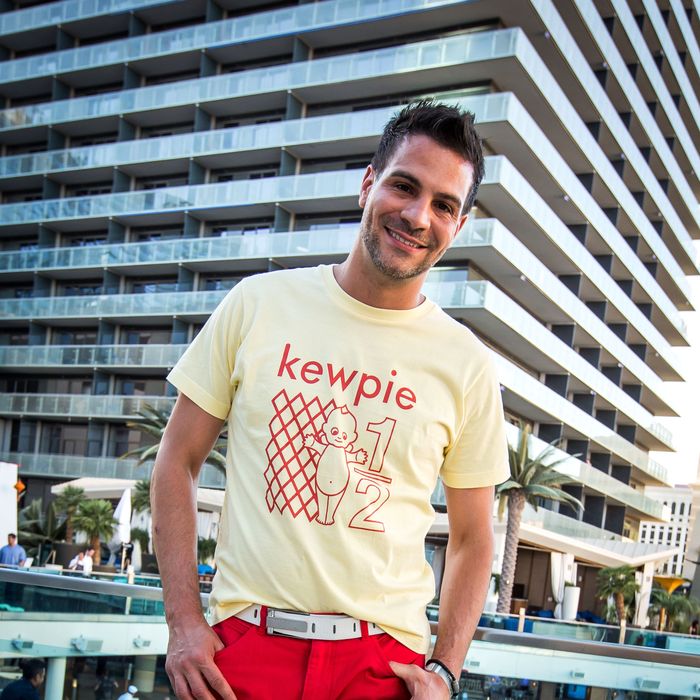 Sosa: flower child.
Photo: RD/ Kabik/ Retna Digital/Corbis
Reality-television contestant and peripatetic chef Angelo Sosa will close his two-year-old midtown restaurant Social Eatz and will reopen it as the second outpost of a new concept called Poppy Den sometime in early 2013. Poppy Den is an "Asian gastropub" Sosa co-developed with former Planet Hollywood president Bill Feather. The chef's restaurant group describes it as a continuation of Social Eatz, serving "market-driven" food inspired by the chef"s travels throughout Asia. Its first location is due to debut at Tivoli Village in Las Vegas in just a few weeks.
"We are so proud of the last two years at Social Eatz and all of the accomplishments earned during that period," Sosa tells Grub Street in an e-mail, noting that he'll focus on New York next. "Those accomplishments make us that much more excited to launch our new Asian-gastropub vision to New Yorkers at Poppy Den NYC in the new year."
The former Top Chef and Top Chef Masters contestant will continue to serve as the chef at Añejo Tequileria y Restaurante. Josh Wortman, who runs the bar there, will design the beverage program at Poppy Den. The restaurant, which will in fact be decorated with a poppy garden, is scheduled to open early next year.