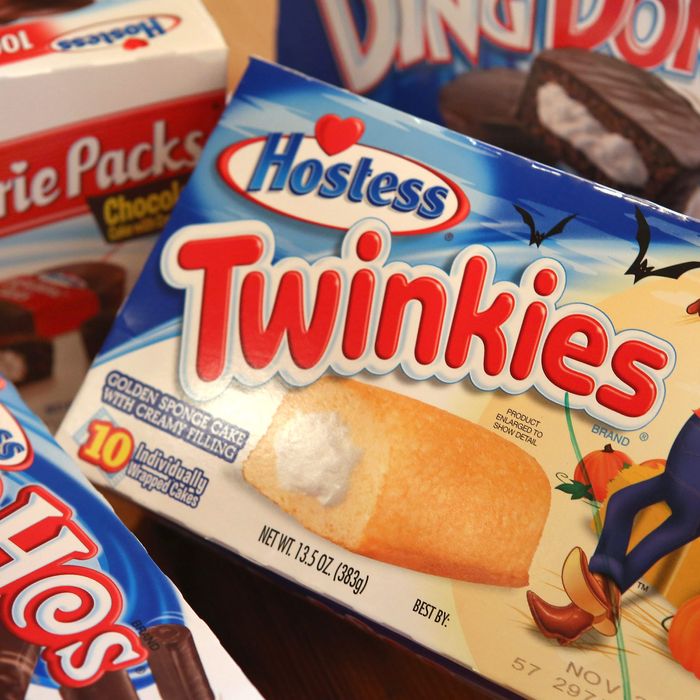 Photo: Scott Olson/Getty Images
Oh, Hostess: Yes, all of the company's assets will be liquidated and almost all of the company's employees are without jobs, but in a move that is sure to draw ire, the company asked a bankruptcy judge to approve a move that would give its top executives $1.8 million in bonuses. And, according to CNBC, that judge did, in fact, approve it.
According to the AP, Hostess says the bonuses are necessary to keep nineteen corporate officers and managers who will oversee the company's year-long liquidation process. (The bonuses are in addition to their regular pay.) Per the same report, CEO Gregory Rayburn won't be eligible for a bonus, but will continue to earn $125,000 a month. No word on potential compensation for Twinkie the Kid.
[CNBC/Twitter]
TWINKIES MAKER HOSTESS HAS PLENTY OF SUITORS [AP]
Earlier: Twinkies Takeover? Tastykake Maker Is Top Contender to Bid for Hostess