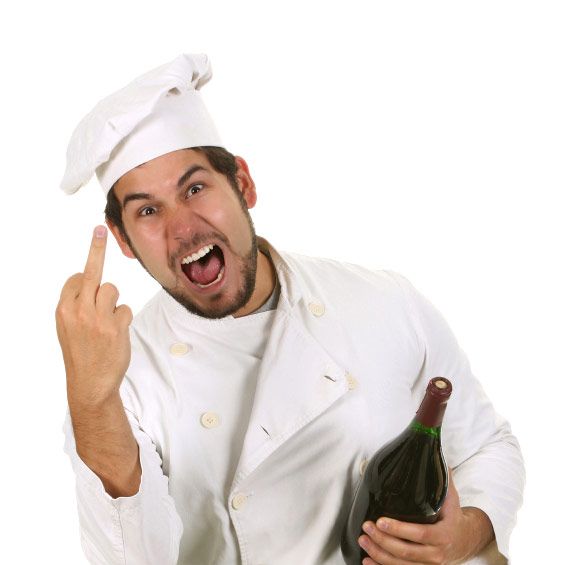 Everyone's a critic.
Photo: iStockphoto.com
Sifting through the media debris of the Guy Fieri/Pete Wells Times review, Jim Romenesko polls current and former restaurant critics from around the country and discovers — shockingly, perhaps — that many chefs and restaurateurs who do not dish out the best meals at their establishments often also cannot dish out decent retaliatory threats. Here, the critics share post-review tales.
Bill Daily of the Chicago Tribune was threatened on two separate occasions after panning restaurants, but it didn't seem to bother him. Same with Devra First at the Boston Globe: "I've had the usual threatening messages on my home voicemail and calls from restaurateurs who screamed at me for 45 minutes straight," she writes, "but nothing out of the ordinary."
When Bill Vettel at the Tribune mentioned to an upset restaurateur that flowers were actually in order because the critic had previously praised the steak house's burger, he was told, halfheartedly, the flowers would show up in the form of a funeral wreath. The Washington Post's Tom Sietsema says he'd received a vaguely blackmail-ish message indicating a restaurant he had reviewed poorly had CCTV footage of him not paying the check, but that was silly.
Meanwhile, the hits just keep on coming. On the New York Times review, Craig LaBan writes "Pete Wells didn't just shoot a fish in a barrel, he swallowed the frosted-hair whale whole," and Michael Russell of the Oregonian says that Fieri had it coming for depositing "a 500-seat tourist shakedown apparatus in the middle of Times Square." And Dara Moskowitz Grumdahl basically sums it up, pointing out that Pete Wells has a posse.
"Good for him, it is the literal point of criticism to create conversation and dialog about the subject at hand," she writes, "If everything is super-fantastic awesome, nothing is."
Death threats, screaming chefs and other things restaurant critics put up with [Jim Romenesko]
Earlier: Twenty-eight of the Best Twitter Reactions to the New York Times' Guy Fieri Takedown
Earlier: Guy Fieri Responds to Times Smackdown [Updated]