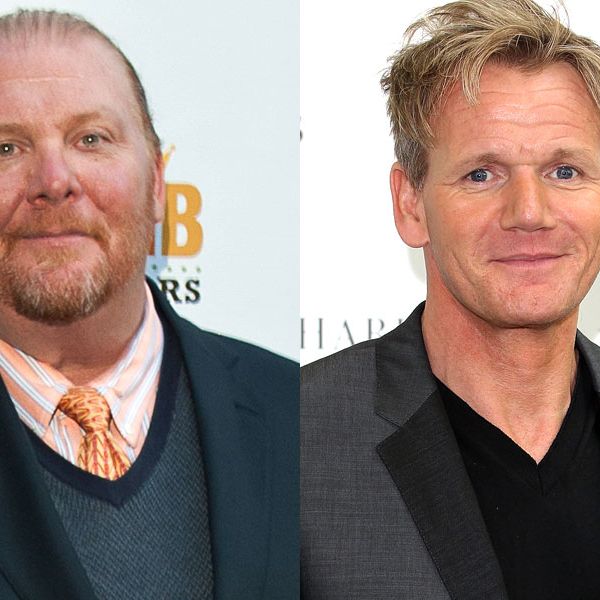 Ramsay just likes trademarking things.
Photo: Getty Images
Balthazar and Shake Shack are expanding to London, so why not the Spotted Pig? Owners April Bloomfield and Ken Friedman have each brought up the possibility of crossing the pond and setting up shop, but one thing that may impede expansion for the restaurant — which also counts Mario Batali and Jay-Z as investors — is that Gordon Ramsay has already applied for the U.K. trademark to the Spotted Pig's name.
Bloomberg notes the chef's restaurant group filed a trademark for the name in early October, and the application was published for comment on November 9. A spokesperson for Ramsay told the Sunday Mail over the weekend that "it regularly seeks trademarks and there were no current plans beyond that."
Oh, okay, that makes total sense — In addition to running a restaurant group, various merchandising lines, signing off on endorsements and screaming his way through a reality television empire, Gordon Ramsay likes to trademark things, including the name of a wildly successful restaurant that's likely opening an outpost in his home country. Cool.
We're wondering if this has anything to do with the three-year-old "feud" between Batali and the Hell's Kitchen chef. A while back, Ramsay called Batali "Fanta Pants" and allegedly said some other mean things, leading Batali to ban Ramsay from his restaurants. Batali told Bloomberg that he's never met Ramsay, but says "I'm sure I would like him in person."
Friedman, Bloomfield, Batali, Jay-Z, and Bono now have two months to challenge the application. Then we'll really see who gets to put the Roquefort on the burgers.

Ramsay Seeks U.K. Rights to Batali Name Spotted Pig [Bloomberg]
Earlier: Mario 'Fanta Pants' Batali Bans Gordon Ramsay From His Restaurants
Related: Shake Shack Is Opening in London Next Year