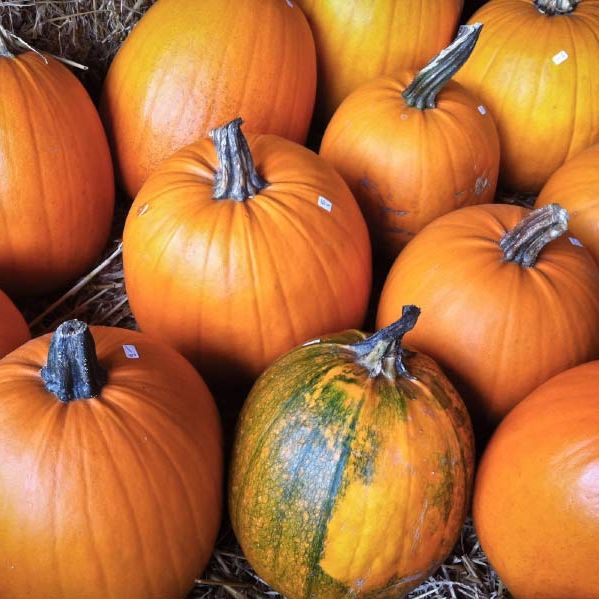 Also good in pie and beer form.
Photo: iStockphoto
Sandy made everyone fat, and with Thanksgiving looming, now is the time to think twice about what you eat — even as you head out to support struggling restaurants. But that's good news, because finding good, delicious food is what we do at Eat Well. This week that means lots of pumpkins, new science that says pasta is good for you, and lots more. Here's where to find it all.
Monday, November 12: Pumpkin Time
Halloween is long over, but there are plenty of pumpkin dishes around town, which is a good thing since pumpkins are rich in potassium and vitamins A and C. One of our lunch favorites is the roasted pumpkin sandwich at 'wichcraft. The best part: You can just make it at home.
Tuesday, November 13: Low-Carb Isn't So Ideal After All
Science says avoiding carbs might not be so great for heart health. It's just the excuse we need to check out L'Apicio. Our advice: try the mezzalune pasta with capers, cauliflower, and pine nuts.
Wednesday, November 14: Real Food at Roman's
Roman's in Fort Greene has a loyal following, but still manages to fly under the radar for lots of restaurantgoers. If you need a reminder that kale is delicious (the menu changes daily, but this super-veggie shows up often), or that a pastured heritage chicken is not only better for you but also tastier than factory-farmed birds, this is the place for you.
Thursday, November 15: Power Lunch at Eat
It's not hard at the bluntly named, yet very well principled Eat, which proffers seasonal, local, organic food that's confident and delicious. Go for a frittata or a rice bowl (with beans, veggies, and whole-grain rice) for a superclean comfort-food kick.
Friday, November 16: The Hottest Thai in Town
A spicy meal is more than just an opportunity to prove yourself as a macho eater. Capsaicin, the main compound found in chilies, has been credited as a metabolism booster and a cancer fighter. Test your limits at the notoriously spicy Ayada. (Hint: "Really spicy" in Thai is "phet mak.")