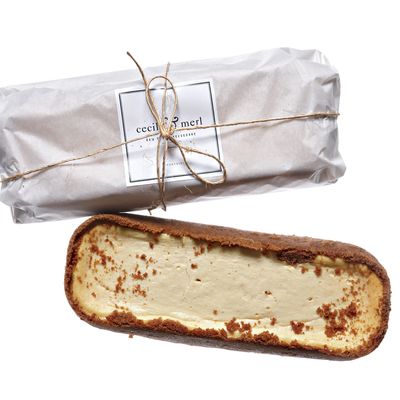 Photo: Victor Prado/New York Magazine
For many aficionados, the appeal of the cheesecake lies in its juxtaposition of a smooth interior with a crunchy, crumbly exterior. To that end, chef Bryan Calvert of James restaurant in Prospect Heights practically swaddles his version in a bunkerlike layer of graham-cracker crust. The three-pound loaf comes in pumpkin or lemon-ricotta, and is the first in a retail-dessert line Calvert and his wife named Cecil & Merl for their sweets-loving grandfathers. Each $55 cake serves eight to ten and can be ordered by calling 347-405-9981.
*This article originally appeared in the November 26, 2012 issue of New York Magazine.