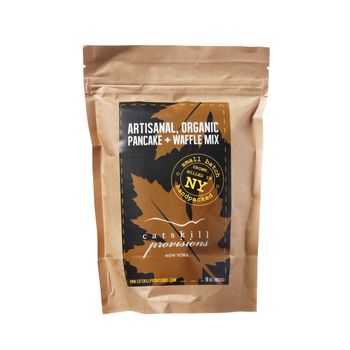 Photo: Victor Prado/New York Magazine
You might know the upstate beekeepers of Catskill Provisions for their raw wildflower honey, or their more recent foray into the maple-syrup business. Now, to go along with the sweets, they've added a savory to their line of goods: The company's new pancake-and-waffle mix is made from Ithaca's Cayuga Pure Organics flour, salt, baking soda, and that's it. Add your own Greenmarket egg and some milk from contented local cows, and you can practically count the food miles on one hand ($7.50 for a sixteen-ounce package at All Good Things, 102 Franklin St., nr. Church St.; 212-966-3663).
*This article originally appeared in the December 3, 2012 issue of New York Magazine.