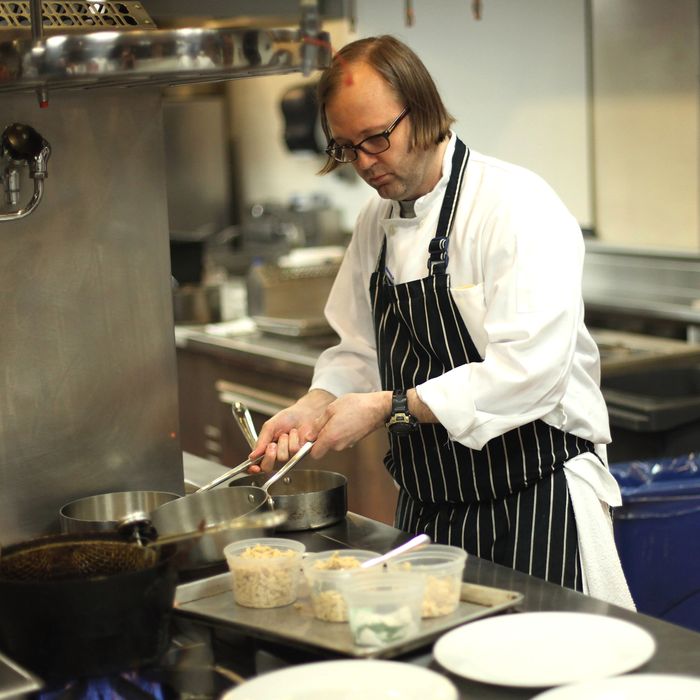 Dufresne: man with a plan.
Photo: Neilson Barnard/Getty Images
Wylie Dufresne, the brainy, avant-garde chef who has spent the last decade redefining fine dining at wd~50 on the Lower East Side, is opening a second restaurant next spring in the East Village at 157 Second Avenue.
In a change of gears for the chef, Alder will be a 50-seat pub. It will open in the former Plum Pizzeria space, just three blocks south of Momofuku Ssäm Bar. The kitchen will serve "modern casual food and well-crafted cocktails," according to a rep for the restaurant. The name Alder is the Old English analog for Ellery, the name of Dufresne's second daughter.
The chef, who started serving personal food with modernist and fine-dining tendencies almost ten years ago on Clinton Street (then crowded with bodegas and old neon), has quietly ended up influencing a new generation of chefs worldwide. Dufresne overhauled the entire menu at wd~50 earlier this year. The opening of Alder will coincide with wd~50's ten-year anniversary.